News
Otaki Today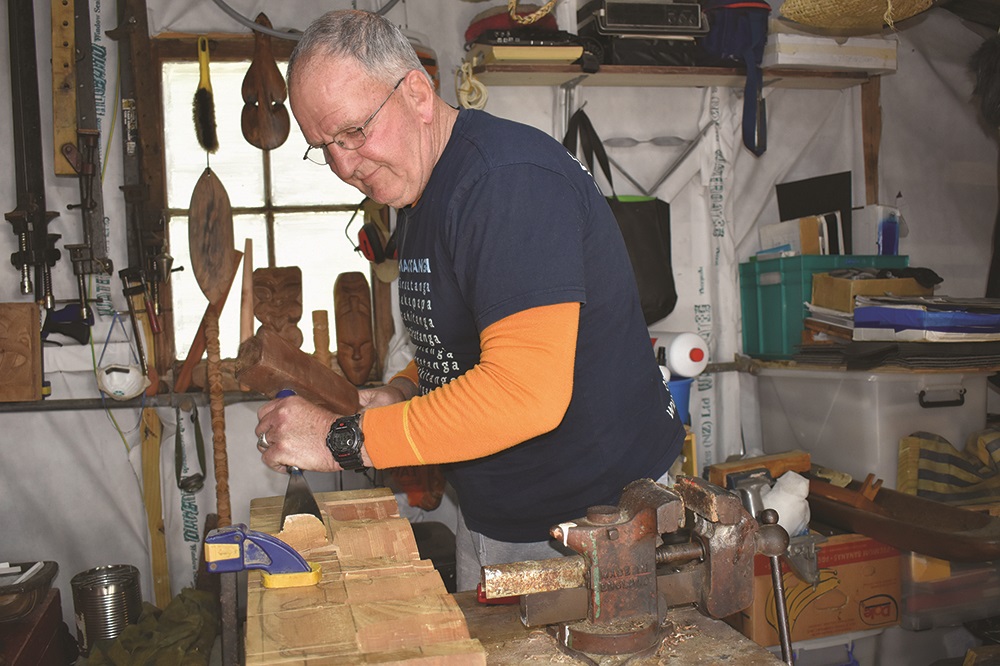 Ōtaki carver Bill Doyle is chuffed to know that the Super Rugby trophy he created early in the year – and was damaged after the final in early August – is in pride of place at the New Zealand Rugby Union headquarters in Wellington.
"I've been told it's right there in the foyer as you come in," Bill says. "That's pretty special."
It was Bill's rugby connections that initiated the trophy's creation. His nephew, Toby Robson, is the union's communications manager and Bill's son, Sam, has played for the Hurricanes.
Bill was initially reluctant to take on the job.
"I told Toby I wasn't much of carver and there were lots of other Māori carvers out there that were out of work. I thought it would be better to get one of them in."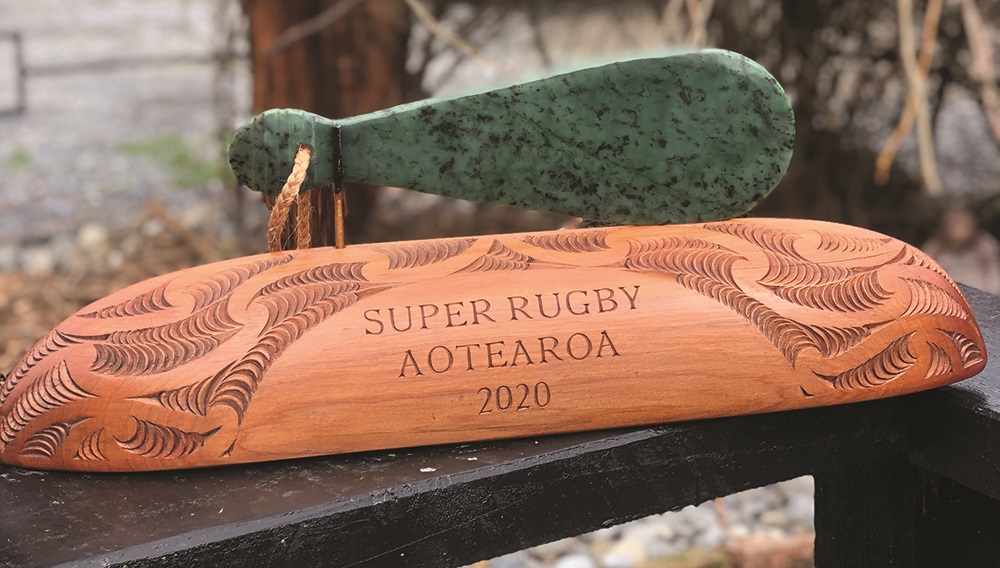 But then union kaumatua Lou Crawford rang Bill to have a chat. They talked about Sam and how the trophy should be humble – nothing flash because the union had been talking about pay cuts. Eventually they agreed that Bill would do the carving, but he insisted it would be on the condition that it would be a koha to the union.
"I didn't want to be paid for it," he says. "In some small way it was a way of us giving back what rugby had given us as a whānau, especially for Sam."
Sam was this year diagnosed with leukemia. He and his whānau have had financial assistance through fundraising efforts, parcels of kai and other support from the Hurricanes, the Horowhenua-Kāpiti Rugby Union and his beloved Rāhui club in Ōtaki, where he was coaching the premier team before his illness.
Bill carved the base of the trophy, called Tū Kōtahi Aotearoa (Stand as One, New Zealand) from local tōtara. The upturned waka signifies the disruption this year has brought for rugby, but also the coming together of the New Zealand Super Rugby teams, the Blues, Chiefs, Hurricanes, Crusaders and Highlanders. A patu pounamu rests on the top.
In a personal nod to Sam, Bill carved a small 11 (Sam is Hurricanes No 11 ) on the under side of the base, along with a Batman image.
"He's always been nuts about Batman."
The trophy was presented to the Crusaders when they won the Super Rugby competition in August. However, despite being put away in a cupboard for the night, some players in their after-match hi-jinx found it and damaged it.
It returned to Bill for repair, which he says was not too difficult a job.
"It had some nicks and scratches. I didn't have to make a new one. I just cleaned it up and shaved a bit off here and there and redid some of the patterns so it looks good as new again."
When a Crusaders deputation brought the trophy back to Ōtaki for repair, they received an emotional pōwhiri and haka at Pukekaraka.
Humble as ever, and perhaps remembering his own many years of playing rugby, Bill is not bitter about the damage, but feels the trophy deserves greater respect.
"I think the players should understand that it isn't just a trophy. It has patterns on it and it tells a story. That's important."