Article
Otaki Today
If you're a business owner or executive, every decision you make should be directed toward building value in your company, even if you don't intend to sell for years.
To grow value in your business, there are five factors to focus on:
creating and keeping a healthy income stream

ensuring a tidy profit after all costs and overheads are paid (including your own salary)

having and using a proven plan of marketing that produces consistent sales (because marketing is maths, pure and simple)

building and serving a strong client/customer base

being efficient and making sure you have the best systems to free your time and reduce your frustration.
Remember, the more the business relies solely on you, the less valuable it is. Your "irreplace-ability" might do wonders for your ego, but little for your business's value.
Rembrandt is known as a great master of art. He also taught, mentored and transformed artforms for the ages.
Many of us consider ourselves proficient in many areas. Some call ourselves experts, but few of us are ever considered masters. Mastery requires a higher understanding of any discipline and takes time to acquire. The good news is that we can master business skills with intensive focus.
Ask yourself: What are the skills you want to master? What specific goals do you need to achieve to keep on the right path? Which factors are critical to your success? What does real success look like? Who can help you set the vision and keep you on track? How can you measure progress and get effective feedback?
Mastery is has four separate business areas: Destination, money, time and delivery.
Destination mastery focuses on establishing a powerful mission and vision for an organisation, setting SMART goals to achieve objectives and understanding why a business exists and why one is driven to success. At this level business owners need to clearly articulate an inspirational and engaging vision and mission to bring others – customers, team members, partners, suppliers – with them, before they can proceed to money mastery.
Money mastery for a business includes understanding the key attributes, triggers and contributing factors for maximising cashflow and reducing cost of goods sold. This level of mastery includes in-depth study and understanding of cash management, financing and lending terms, accounts payables/receivables, financial statements, pricing strategies, sales forecasting and more.
While most business owners will pay for expertise in these areas, it's critical that the owners themselves understand every area that affects results.
Once a roadmap for a business destination and money mastery are in hand, owners must shift their focus to time mastery. At this level, owners must focus on planning, delegating and how much self-education and development they are committed to for long-term success. Remember, the goal is to have your business work for YOU, not you working every hour under the Sun for it.
The last level is delivery. Business owners must ask: How does their organisation deliver on the brand's promise? Everything from supply lines, to delivery services and customer experience must be analysed to ensure that at every level the focus is on maximising satisfaction. The quality of your products and how easy you make it for customers to buy from you are all inherent in this level of mastery.
Every level of mastery requires study, research, and practice. But to truly call yourself a business master you must also be able to share and educate others. It's through the sharing of your expertise that you can ultimately call yourself a master.
That's worth thinking about. . .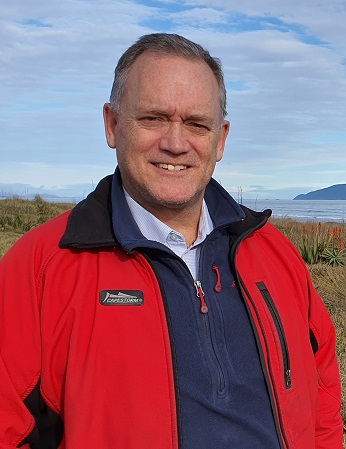 Focus, accountability and mentoring are the keys to unlocking your future and building a better business. If you want to do things differently and better, book a free 30-minute consultation to see what in my 25+ years in business can shift the dial for you.
Call: 022 2332 669
Website: wcbe.co.nz

OTHER POSTS


... loading ...