Article
Otaki Today
We all have our pet hates and one of mine arises when I hear a TV or radio reporter demand a "yes or no" answer to a complex question.
It came to mind when a friend recently asked me for an answer to: "What is the single biggest challenge facing humanity, right now?"
My reply went something like: "The survival of the planet and the ability to create enough wealth and well-being for everyone on that planet."
"Brilliant," she said. "But, no, that's too many things."
While I wasn't prepared to back down in providing my rather grand response, the exchange left me thinking about how the complexity and range of global issues might be taking us away from some of the more obvious and fundamental answers.
The biggest challenges facing humanity include issues such as sustainable development, the well-being of people, inequality, education, health, etc.
They all tend to be put into separate boxes where the "solutions" come from those with an opinion and barrow-to-push on that particular issue. In some cases, an expert on the topic might even be given some air-time.
Nevertheless, I remained challenged by my friend's demand for a singular response – is there one big answer? What would be the one thing I'd do to address all these issues, if I could play God?
How about this?
That we begin to fully appreciate the physical and social importance of the places we live in and share, and that every community (town, region, country and the world) purposefully sets out to design these places for the betterment of humanity, in perpetuity.
Sadly, these are hardly new ideals. At the heart of it is the quality of the places in which we all live.
Before you rush off to say it's only about aesthetics and hardly a solution to the big issues, you're not alone.
In this country, hardly any local councils use experts in urban design and if they do, they're likely relegated to the back office.
But there is more than ample evidence to show that well designed and highly liveable public spaces contribute massively to the feel-good well-being of citizens, and much more.
Well planned places that are developed as vital, diverse, life-giving habitats have massive impacts on all of the aforementioned issues.
It's a fundamental answer to the question of environmental sustainability and well-being, and it provides a rich cocoon for innovation, the arts, economic development, education, health, etc.
So, I'm playing God and there is never a single silver bullet. But at the moment, the bullets are ricocheting in all directions and it's clear that many so-call solutions are not hitting the target. In fact, many are mowing down the age of enlightenment we so desperately need.
Take for example a recent divisive debate within Wellington City Council about its Spatial Plan.
A forceful lobby, inside and outside of council, has convinced itself that the city needs to respond to a projected influx of people. It's a crisis, they say, and the answer is to massively intensify the numbers living in the CBD and suburbs. If the projections are correct, fair enough, except that this blunt answer is to cram more people in, any way possible.
So, the call has gone out – cut off our heads and fire bullets at anyone who gets in the way.
Interestingly these same people claim that abandoning a quality approach in favour of "sprawl-and-be-damned" is about supporting the interests of young people and renters, against the Nimbys who own big houses and live in rich neighbourhoods.
Yes, there is an issue in that, too, but quality of life in our public places is for all citizens, especially young renters, and the solutions should never exclude any group – young, old, rich and less rich.
What is universal is the impact of making people live in soulless places that just give them somewhere to live. We degrade life and obliterate the very things that help us solve the myriad of issues we face.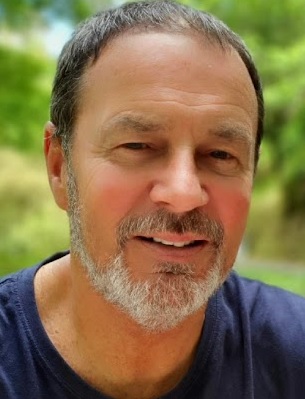 You can contact Fraser here.
Fraser Carson is the founding partner of Wellington-based Flightdec.com. Flightdec's kaupapa is to challenge the status quo of the internet to give access to more reliable and valuable citizen generated content, and to improve connectivity and collaboration.
Flightdec websites include: KnowThis.nz, Issues.co.nz and Inhub.org.nz.
OTHER POSTS


... loading ...