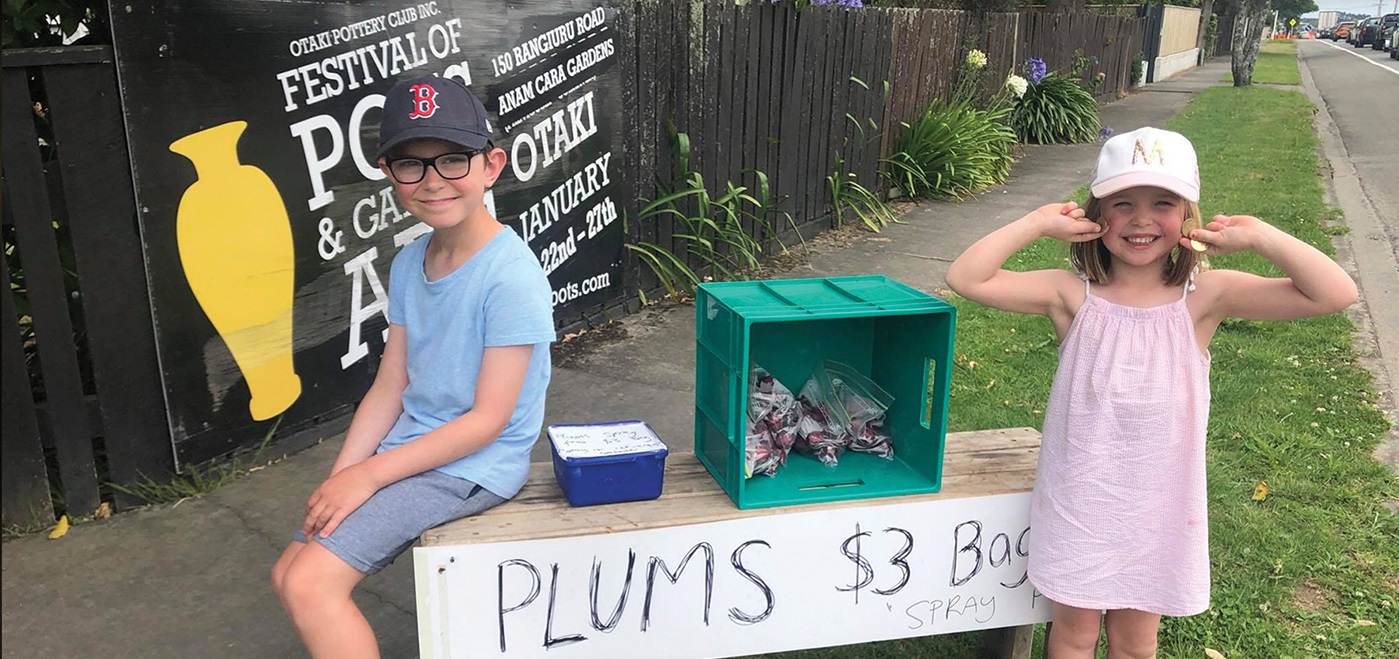 News
Otaki Today
The plums tasted great, but the experience went sour for two young entrepreneurs after their fruit stall was raided by thieves.
Ben and Millie Cranson, aged 8 and 5 respectively, have for three years been selling plums on the highway a couple of doors along from their Waitohu Valley Road property. Until this year, they've had no problems.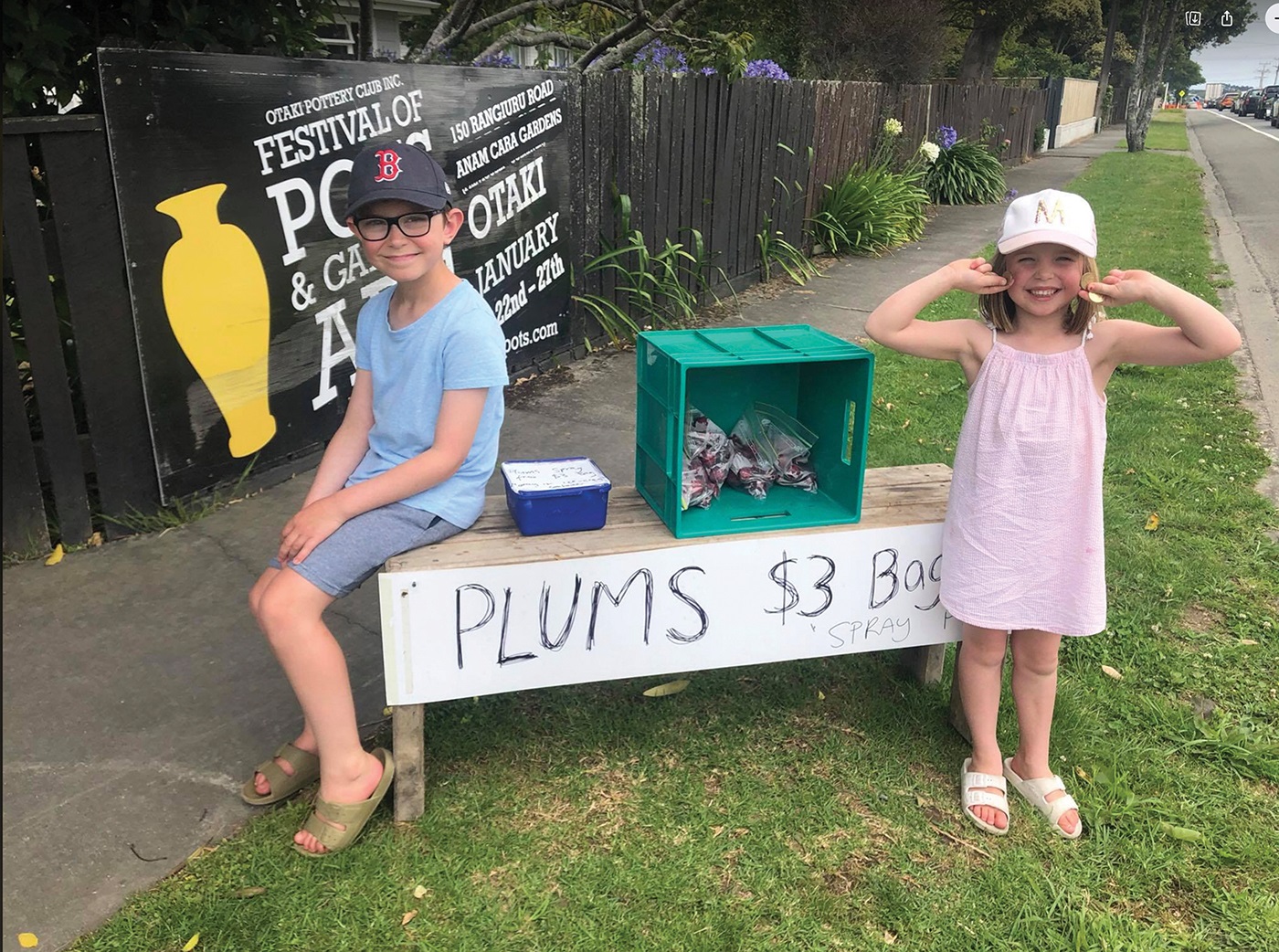 Then in mid-January, with their stall unattended, a neighbour noticed a car pull up. Two children jumped out, raided the stall's honesty box and got back in the car that drove away. The neighbour recognised them as local people.
Ben and Millie's mum, Ness Cranson, says she was horrified when she heard about it.
"They took about $25," she says. "I can't believe that someone would be driving around and having kids pinching money like this.
"What is that teaching these people's kids – that stealing is OK? It's the exact opposite of what we're teaching our kids about earning your money and honesty."
The first theft occurred mid-afternoon on a Sunday, but by Thursday the family decided to reopen the stall. However, that evening, a local with a dash-cam recorded someone else stopping and stealing more money. Plums have also been taken.
After that, people who wanted plums could pick them up from the family's letterbox.
Ness says the thefts – the first in three years – were upsetting because her children had worked hard to run the stall.
"The stall is a bit of a tradition for us," she says. "The kids absolutely love it and we find it a lot of fun as a family.
"They get to learn some life skills – picking the plums off our tree and packing them, counting the money, opening a bank account and so on."
They know that money doesn't come for free and needs to be spent wisely.
This year, they've spent some on a family day out. Demonstrating that money can't always go on treats but should also be for "the serious stuff", some this year has gone towards their stationery at Waitohu School.
Ness reluctantly posted on social media about the thefts and was pleasantly surprised at the messages of support she received.
Some people offered to replace the stolen money, others promised to stop by and buy plums, and a local cafe offered to sell the plums on the kids' behalf.
"It made me realise how special the community of Ōtaki is."
Ness and husband Greg have talked to their children about what happened, and while the children struggle to understand why someone would steal from them, they've taken it as a learning experience.
Not to be deterred, the family will do it all again next year.
"The kids love it so much and it's something we do every year. We'll make a more secure money box, but it's a shame we have to do that."
Although Ness says she didn't report the thefts because of the small amounts involved, local police say they will investigate any incident like this, especially where there is evidence that might identify offenders.