The Rikihana whānau have succeeded in having two streets and a reserve named in honour of significant tūpuna (ancestors).
The area is in a new sub-division on Mill Road extending back towards Waerenga Road that was part of the Rikihanas' ancestral land.
The main road off Mill Road will be known as Enereta Road, a loop road will be Rikihana Way and a reserve will be Te Manewha Park.
They were presented for approval to the November 2 meeting of the Ōtaki Community Board by Queenie Rikihana. The board unanimously approved the names, praising the collaboration between the developer, the whānau and Ngā Hapū o Ōtaki.
Matt Wyatt of Lupin Developments told Ōtaki Today he was delighted to put forward the names after many discussions with Queenie.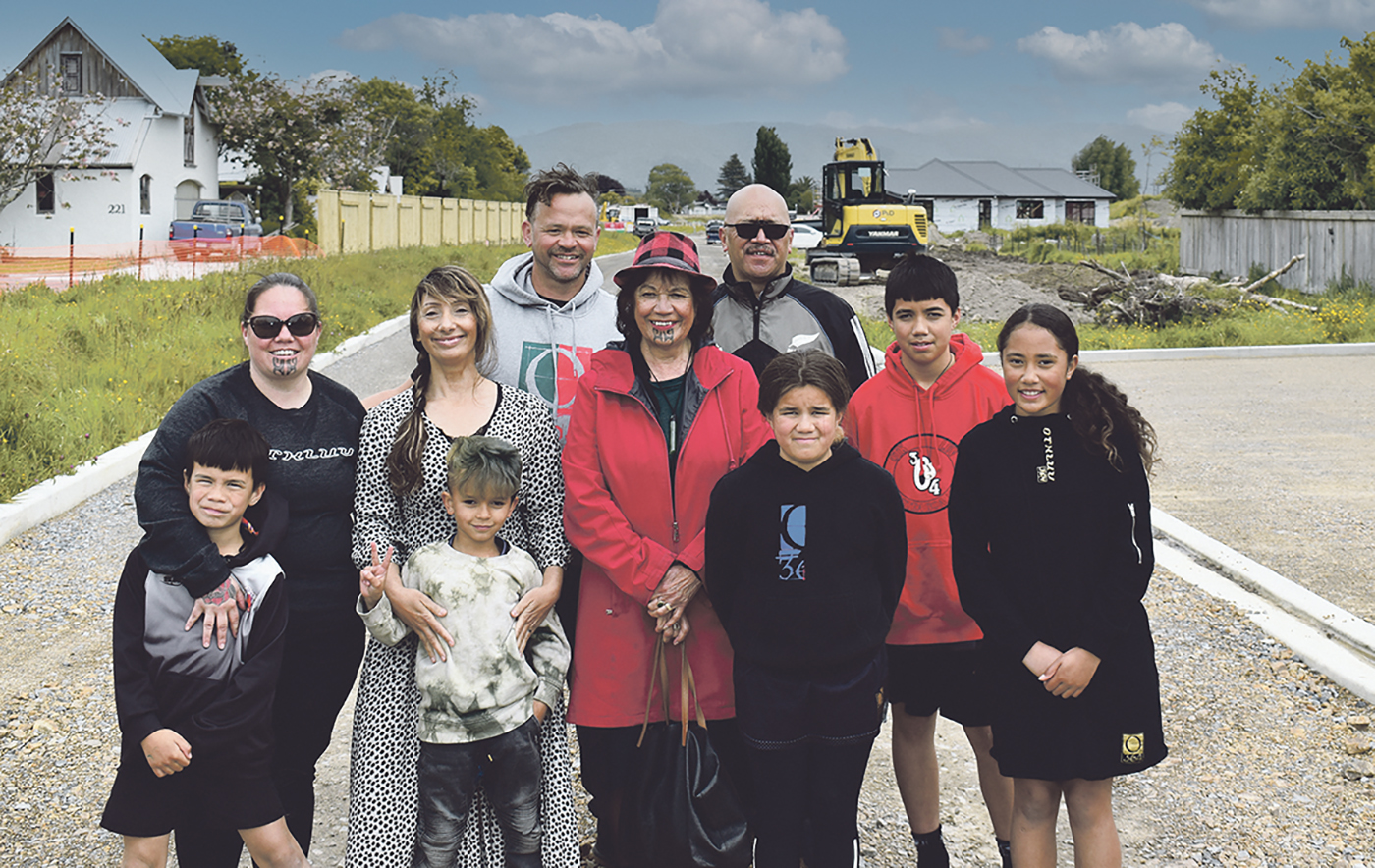 "The land has a deep history, so I was more then happy to support the names," he said. "It made sense to me."
The roads and reserve within the development are named after the great chief Te Manewha and his descendants. Te Manewha was gifted the land by Te Rauparaha.
In the community board presentation, Queenie noted that Te Manewha was a life-long warrior with an exceptional facial ta moko. As a frequent general in the armies of Te Rauparaha, Te Manewha was often in the Kāpiti Manawatū area but didn't have a permanent home in Ōtaki until 1834, after the battle of Haowhenua. His Ngāti Maiotaki, Ngāti Pare and Ngāti Kapumanawawhiti relations invited him to remain among them, such was his reputation as a war leader.
He retorted that he was waewae-tapu and as such they would need to suspend him by his thumbs as he had no turanga-waewae, a place to stand, in Ōtaki. In response, the delegation moved to the crest of Haruātai and he was granted lands from there to the Ōtaki awa.
His descendants remain in Ōtaki on those lands to uphold the mana of this arrangement.
Enereta Road recognises the daughter of Te Manewha, also the name of the woman who married her son, Wiremu Rikihana. It's also the name of Aunty Nellie (Enereta) Carkeek who died this year.
Rikihana Way acknowledges Rikihana Te Tarure, the nephew of Te Manewha who was summoned back from the Waikato to marry Enereta. Rikihana is the family name of Ngāti Koroki.
All the names were supported as appropriate by Ngāti Raukawa and the Ōtaki Historical Society.