News
Otaki Today
New subdivisions on Rangiuru Road will provide more than 300 houses for Ōtaki during the next three to five years.
The seven separate blocks are on former market garden land, most prominently that previously owned by the Wong and Yung families. They cover about 10 hectares in total.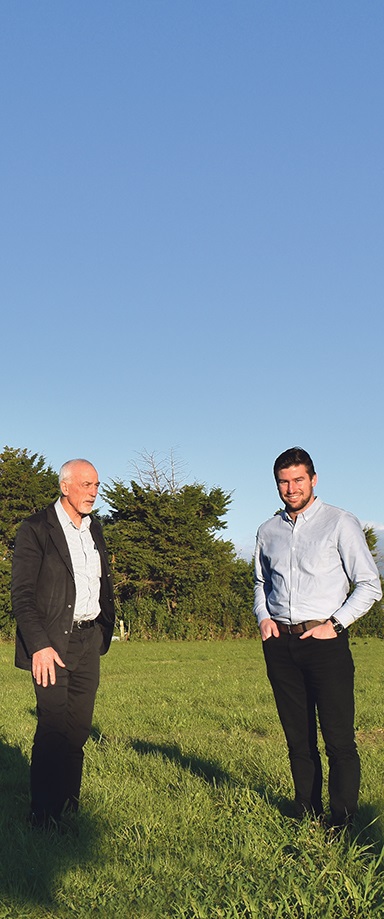 Grant Robertson of First National Real Estate, which has marketed several of the blocks, says the development is the largest in recent times. It would provide housing for 700-800 people.
"Not all of these would be people new to Ōtaki," Grant says. "Experience of recent sales in Ōtaki shows that about a third are newcomers. Retirees and other people moving within the community make up another large section, plus younger local people buying their first home."
A mix of local and outside owners are developing the blocks, which includes at least one earmarked for retirement living.
"There will be a variety of lot sizes, and there's an emphasis on affordable homes," Grant says. "I expect sections to start from around $300,000."
Consents are pending for some blocks, but several houses are likely to be built within 12 months, and at current rates, all built within three to five years.
In the past year, new sections for about 130 houses in sub-divisions have sold quickly in Ōtaki.
They include developments in Te Manuao Road, Mill Road, County Road and Waerenga Road (two, including the old Jubilee Hotel site). In one sub-division, all sections were snapped up within 48 hours of listing. Further developments are almost inevitable.
Grant expects strong demand for the Rangiuru Road lots, which will soon be available for sale off the plans.
"These sections are just down the road from the township, affordable, and on good flat land," he says. "And Ōtaki provides all the benefits of being close to Wellington. The PP2Ō expressway is not far away from completion and a train connection is coming closer, so people can commute easily or work from home."
He sees big benefits for Ōtaki.
"It will be good for business and the community. New people bring their own businesses and special skills, and a growing population fills cafes and shops, and requires more services such as for plumbers, electricians, builders and the like. Plus there will be demand for new services, offering opportunities for new and established businesses."
Other people bring skills in the arts and community, offering new ideas and expanding the volunteer base so Ōtaki can continue growing its special character through organisations and events.
The blocks include two on the north side of Rangiuru Road east of Phoenix Court and south-east of Ngā Purapura.
The block coloured green has been bought recently for housing by Kāpiti Coast District Council. The five other blocks on the south side of Rangiuru Road extend south-east with one including access from the end of Matai Street. Another is at the south end of Matene Street and with Kauri Street on the southern corner.