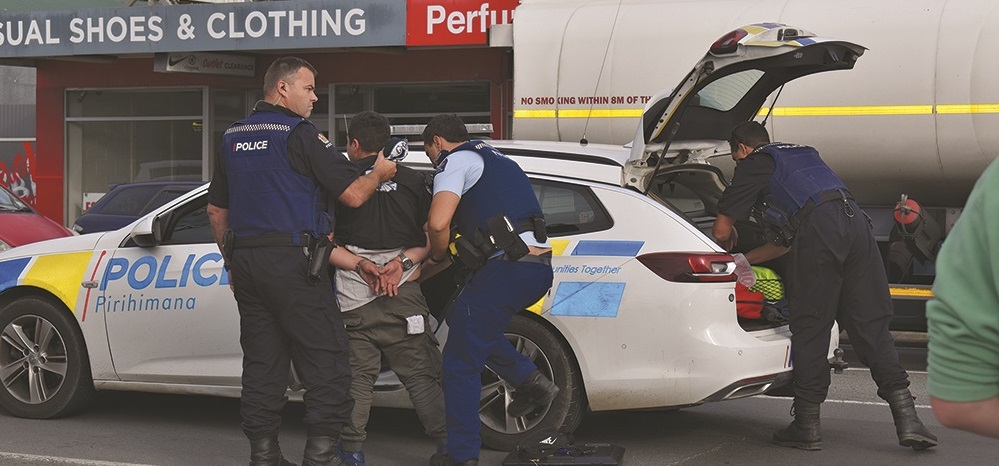 News
Otaki Today
NABBED: Police were quick to make an arrest of the vehicle's two occupants.
Photo Ian Carson
A stolen white Subaru station wagon ran into the side of a truck and trailer unit in Ōtaki on Friday evening (December 4) after a police chase.
The incident occurred about 5.35pm at the highway shops. Being right outside the Friday night market at Ōtaki Yard, the crash and subsequent arrests provided plenty of drama for people attending.
Road spikes had been used south of Ōtaki to cripple the north-bound vehicle, which was being pursued by about six police cars. It was forced to slow at the Ōtaki shops, as traffic was heavy and near a standstill in both directions.
The driver of the disabled Subaru tried to make his way at down the centre of the road between the lines of traffic but lost control at minimal speed and hit the flammable liquids tanker. No one was injured.
Police immediately swarmed the car, making two arrests.
Two 23-year-old Wellington males were arrested. One was remanded in custody and was to appear in the Porirua District Court on Tuesday (December 8); the other was bailed and also due to appear at Porirua on Tuesday.