News
Otaki Today
The old steam train, lit up like a Christmas tree and packed to the gunwales with passengers from the south, charged into Ōtaki on Saturday, August 1, bringing visitors to the new Ōtaki Yard Market and highway shops.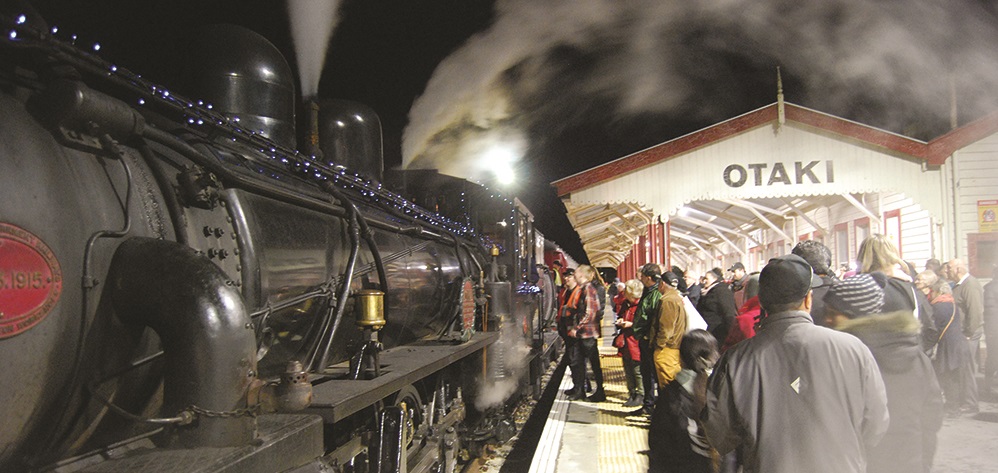 In three trips, the sold-out carriages from Paraparaumu carried 1500 people to Ōtaki, packing the market and browsing the shopping centre. Hundreds of people crowded onto the station platform to see
Steam Incorporated's historic train arrive and sit as it gushed a cacophony of steam, captured by many as they pulled out their cameras and smart phones.
Ōtaki Yard manager Matthew Innes says he was thrilled with the success of the first night market.
"It was so great to see the community come together, have an amazing experience on the train and support local business."
The success of the night has encouraged Ōtaki Yard – which opened with weekly daytime Saturday markets on June 13 – to organise more night markets.
The next night market will be on Saturday, September 4, from 4-9pm. The daytime markets are continuing every Saturday from 8am-2pm. It's also hoped that the train will become a regular event.