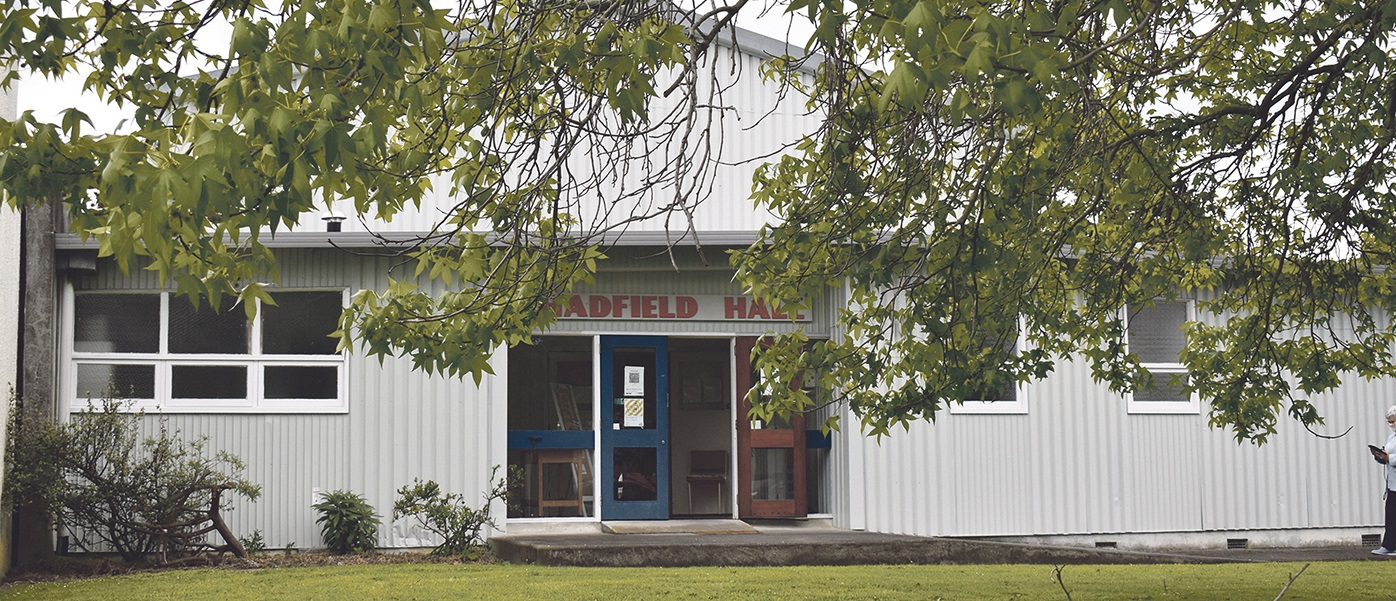 Trust opens doors to new safe space for tamariki
A new charitable trust is providing a safe space for tamariki in the 6-12 age group and has big goals for the future.
Te Awhi Rito Trust organised the first gathering on Tuesday (November 9) at the Hadfield Hall in Te Rauparaha Street. In the early stages, the hall will be available for tamariki every Tuesday from 4pm to 6pm.
Depending on funding and other support, trustees hope the service can be expanded and eventually have a dedicated building with care workers.
The programme includes an hour of activities organised by local fitness trainer Joseph Te Wiata, then a light meal.
Trustee Simon Falconer says the trust has been established in response to what is seen as a growing social problem for young people in Ōtaki.
"We know there are about 30 tamariki who are out and about on the street well into the night," he says. "Most kids this age in Ōtaki have good whānau and iwi support, but there are many who are with whānau new to the town."
Fellow trustee Marie Collin says the trust wants to see tamariki and whānau healed and thriving so that youth crime disappears.
"It's a lofty goal but we know that this can happen if the community pulls together," she says. "The trust is small, but we think an essential part of this vision."
In a scoping document, the trust says Ōtaki has numerous sporting options and ample cultural activities. However, tamariki have little to do when they are not engaged in a structured activity, especially if they do not have financial resources or strong whānau support.
So they spend time together at the parks and don't use facilities in an age-appropriate way.
Particularly affected are tamariki coming from whānau who, for whatever reason, are not connected to local iwi, it says. We see room for a place to offer tamariki support with their emotional and spiritual needs.
The trustees want a focus on tamariki between the ages of 6 and 12, and aim to provide wrap-around support.
They are confident the trust can help break the cycle of deprivation and poverty in Ōtaki.
As tamariki reach the end of the programme, they will be offered leadership development opportunities within Te Awhi Rito. Older children, perhaps siblings or other interested youth, will also be provided service or leadership opportunities, but the programme is not specifically for them.
"In time, tamariki will be offered a pathway into other marae or church-based leadership and youth-type programmes," Marie says. "The kaupapa will be holistic and based on Māori principles under the guidance of our Raukawa kaumātua."
The programme and facility will be for children of any ethnicity or background in Ōtaki.
The Hadfield Hall is regarded as a temporary base, with the trust aiming for a fit-for-purpose facility that would:
provide a warm, safe and inviting home away from home where tamariki can congregate

provide support and oversight and intentional relations with the tamariki

provide a space where young people can grow and develop in their faith

provide built-in studio apartments for live-in care workers
Courses and programmes could be run in the facility that would include developing skills in te reo Māori, food preparation and life skills, fitness and health, art and music, and celebration of "rites of passage" and life events.
A vision such as this clearly needs substantial funding. Simon says that while the trust has been established from an ecumenical base, with access to some church funds, external funding will be crucial.
"We're starting slow and steady with approaches to the usual funding sources, but we're open to talking to anyone who can make a donation or offer support to ensure the programme succeeds – and that our tamariki succeed and thrive," he says.
The trustees are a mixture of local church ministers Simon Falconer (All Saints Church), Marie Collin (Rangiātea) and Peter Jackson (Ōtaki and Waikanae Presbyterian Church) and lay-leaders including Denise Hapeta (Ngā Hapū o Ōtaki) and Shane Hastie.