Te Horo residents upset at the lack of a bus service for their area got support for their cause at a meeting attended by the local MP, the National candidate, two local councillors and a Waikanae Community Board member.
However, representatives of the key player in the no-bus saga that has miffed the community since 2015 – Greater Wellington Regional Council – were absent from the meeting on August 27. That council operates regional bus services through Metlink.
Ōtaki MP Terisa Ngobi said she had talked to regional council chair Darran Ponter and supported getting the buses to Te Horo. However, she said MPs had no direct influence in local councils' operational matters.
National Party candidate Tim Costley vowed to push for the buses if elected in October.
"It makes no sense to me that buses don't stop in Te Horo," he said.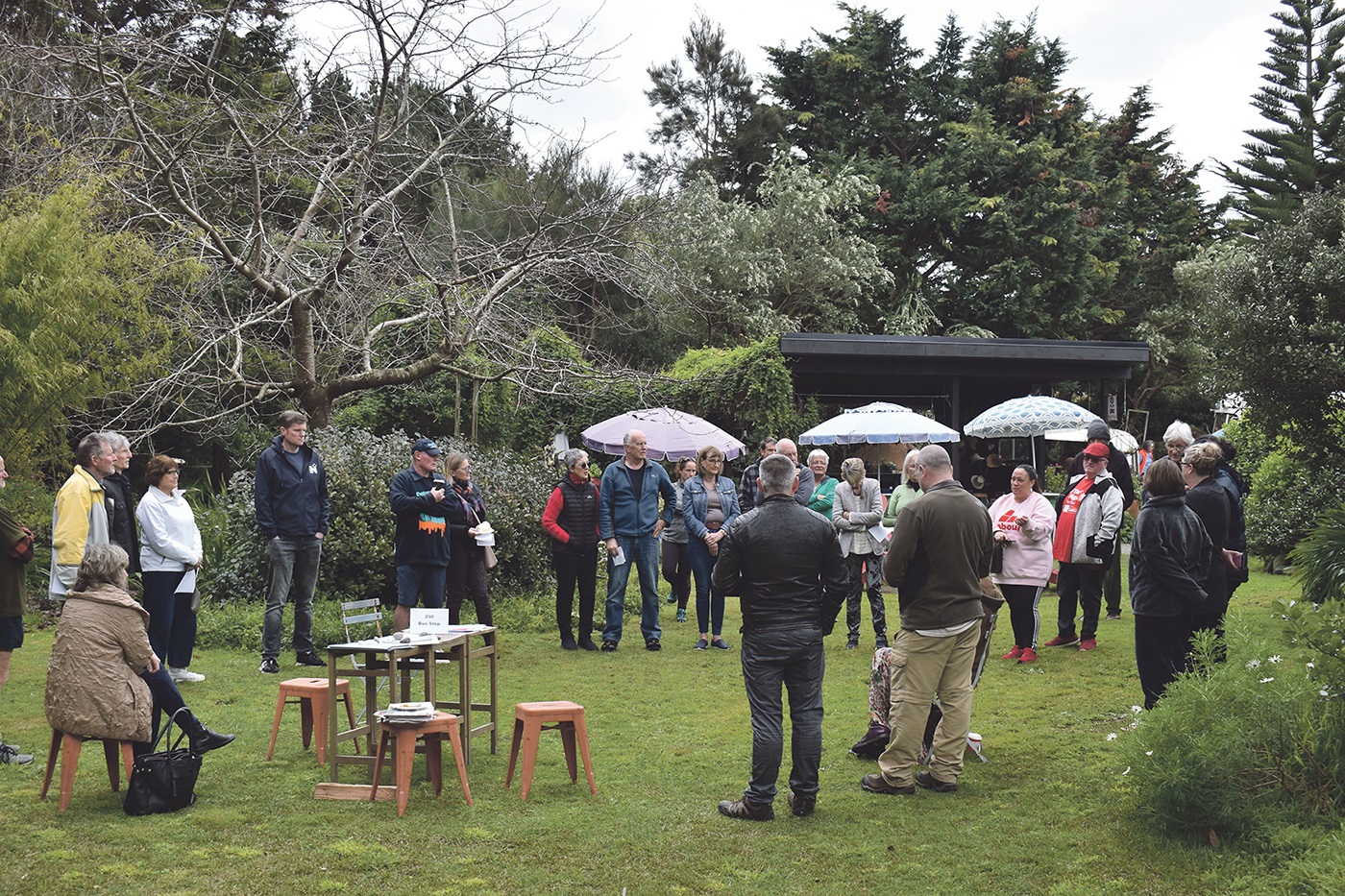 Kāpiti councillors Liz Koh and Nigel Wilson said they would continue to advocate on behalf of Te Horo residents to get the regional council to find a solution to a clear need in the community.
Waikanae Community Board deputy chair and Te Horo resident Michael Moore said he had invited the Kāpiti regional councillor, Penny Gaylor, to the meeting but got no reply.
Approached by Ōtaki Today, Metlink group manager Samantha Gain said Metlink was working closely with the road controlling authorities, Waka Kotahi and Kāpiti Coast District Council, to reinstate bus services.
"Once we have the necessary permissions, Metlink will work rapidly to deploy the necessary infrastructure and data to get services up and running for the community," Samantha said.
She said Metlink staff were happy to meet with the community during Monday to Friday business hours and information was available through its freephone number (0800 801 700) or online (metlink.org.nz).
Metlink told Ōtaki Today the position of a bus stop at Peka Peka had been identified, but it was waiting on the handover of the former SH1 from Waka Kotahi to Kāpiti Coast District Council and the "appropriate traffic resolutions to be in place".
At Te Horo there is an agreement in principle about establishing a bus stop towards the south end of the community on the Old State Highway 1, subject to a safe pedestrian crossing and final sign-off with Waka Kotahi. Metlink would likely need to talk to affected property owners for the northbound stop, which would take 4 -6 weeks.
Meantime, Metlink also said it and Waka Kotahi had agreed on bus stop locations at Riverbank Road, Ōtaki.
"The necessary road infrastructure will be installed as part of the junction upgrade which may include traffic lights and footpath extensions. This is a Waka Kotahi project and the timing is not in Metlink's control."
OTHER STORIES
... loading ...