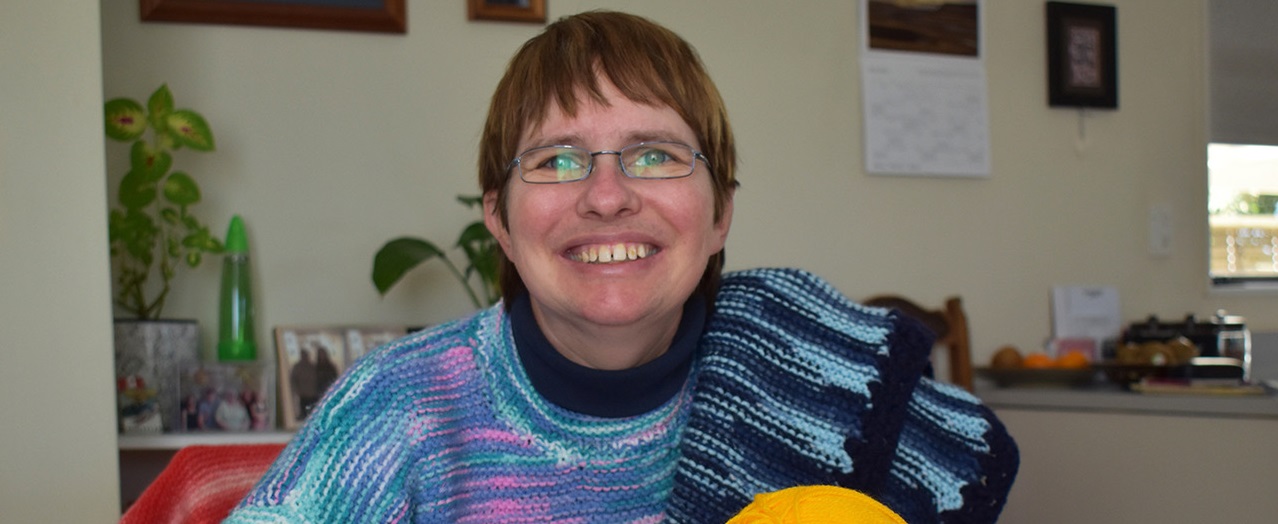 News
Otaki Today
There's no holding back Paula Johns, who spends her spare time knitting small blankets she gives away.
Her knee rugs have gone to grateful elderly people in rest homes, and other blankets are to be gifted to parents who have new-born babies in incubators. Paula has also knitted ponchos and scarves, but enjoys creating the colourful blankets, and feels proud of her work.
"I like to knit, and I love being able to give my work to other people who appreciate it," she says.
Paula is best known in Ōtaki for her letterbox deliveries on the Waitohu plateau. She's been doing that without a break since 1997, when she was only 16 and still at Ōtaki College.
Reading difficulties have made it impossible for Paula to find regular work, so her paper round, knitting and other hobbies have kept her busy since leaving school.
The knitting came about when the Covid lockdown of 2020 struck. Newspaper and flier deliveries were on hold and Paula was stuck at home with mum Kathy.
Needing something to do, she took up knitting – and she's kept at it. While some family members have benefited from her work, most of the nearly 50 blankets have been donated.
The Ocean View rest home in Ōtaki received nine after the Covid lockdown was lifted, and the Summerset home in Levin got 12. Others have gone to a retirement village in Dannevirke, the home town of her mum before her family (the Crombies) moved to Ōtaki and took over the dairy on the corner of Te Manuao Road and the highway.
Paula can plough through her knitting using just plain stitch – "I tried pearl but it slowed me down" – and leaves the finishing to her good friend Liz McHattie. Liz crochets the edges to hold everything together.
Fortunately they have plenty of yarn from friends and neighbours who give her what they don't need.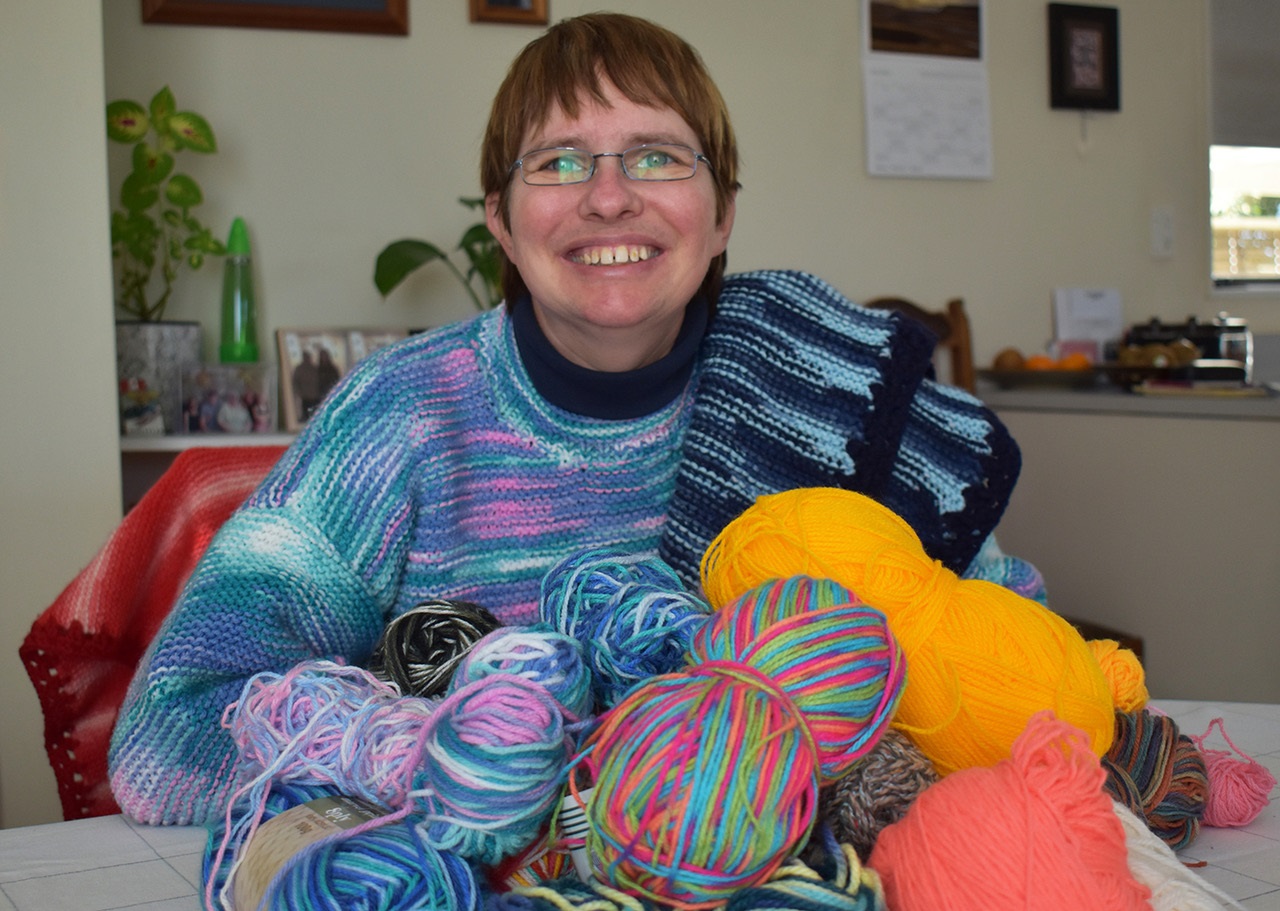 OTHER STORIES
... loading ...