News
Otaki Today
The numbers just keep getting bigger for the Kāpiti Coast's biggest outdoor festival.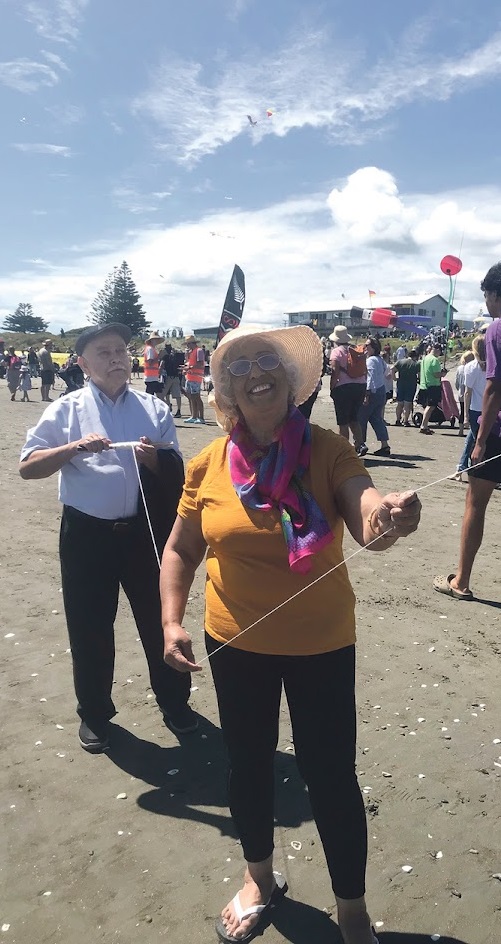 Organisers of the Ōtaki Kite Festival estimate 28,000 people attended the two days of the festival on the weekend of February 18 and 19. That's up on the 22,000 believed to have attended the last festival, in 2021.
Festival coordinator Kirsty Doyle was thrilled by the turnout.
"It's certainly the biggest one yet with an estimated 28,000 people," she says. "The festival is clearly one of 'must do' activities for people during the summer."
Kirsty says survey results are still be analysed, but anecdotally a large proportion of visitors were from outside Ōtaki and the Kāpiti District.
"That all leads to benefits for local retailers, supermarkets and petrol stations, who we heard were flat out during the weekend."
She says the festival is a great showcase for Ōtaki, with visitors enjoying the weather and the beach. Many people brought their own kites and took the opportunity to take a swim.
Complementing the kites and adding to the carnival atmosphere were crowd favourites Gold Dust Woman, who performed Fleetwood Mac songs, and local singing sensation Tui Soul, along with the Kāpiti-based Taeko Drummers.
Kirsty says planning by the Ōtaki Promotions Group for the 2024 festival is already under way, with the date to be announced soon.
"We're looking forward to the next one, but we do need some help, so if anyone can spare some time to help with the organising or to volunteer during the festival, please get in touch."
Kirsty can be contacted by email, phone or text: otakikitefestival@gmail.com or 021 102 0058.
OTHER STORIES
... loading ...