News
Otaki Today
Safety improvements just north of Ōtaki are likely to have saved the life of at least one driver recently, Ōtaki police say.
The police were called to a traffic crash about 2.15pm on August 28 after a vehicle had collided with a newly installed wire median barrier. The driver, a 53-year-old male, had suffered a "medical event", losing control and veering towards the other side of the road.
"Fortunately there was a new barrier that bounced him back into his own lane," says Ōtaki sergeant Phil Grimstone. "It could have been a disaster for him and anyone driving in the other direction if he had veered across the road."
The man was taken to hospital for treatment.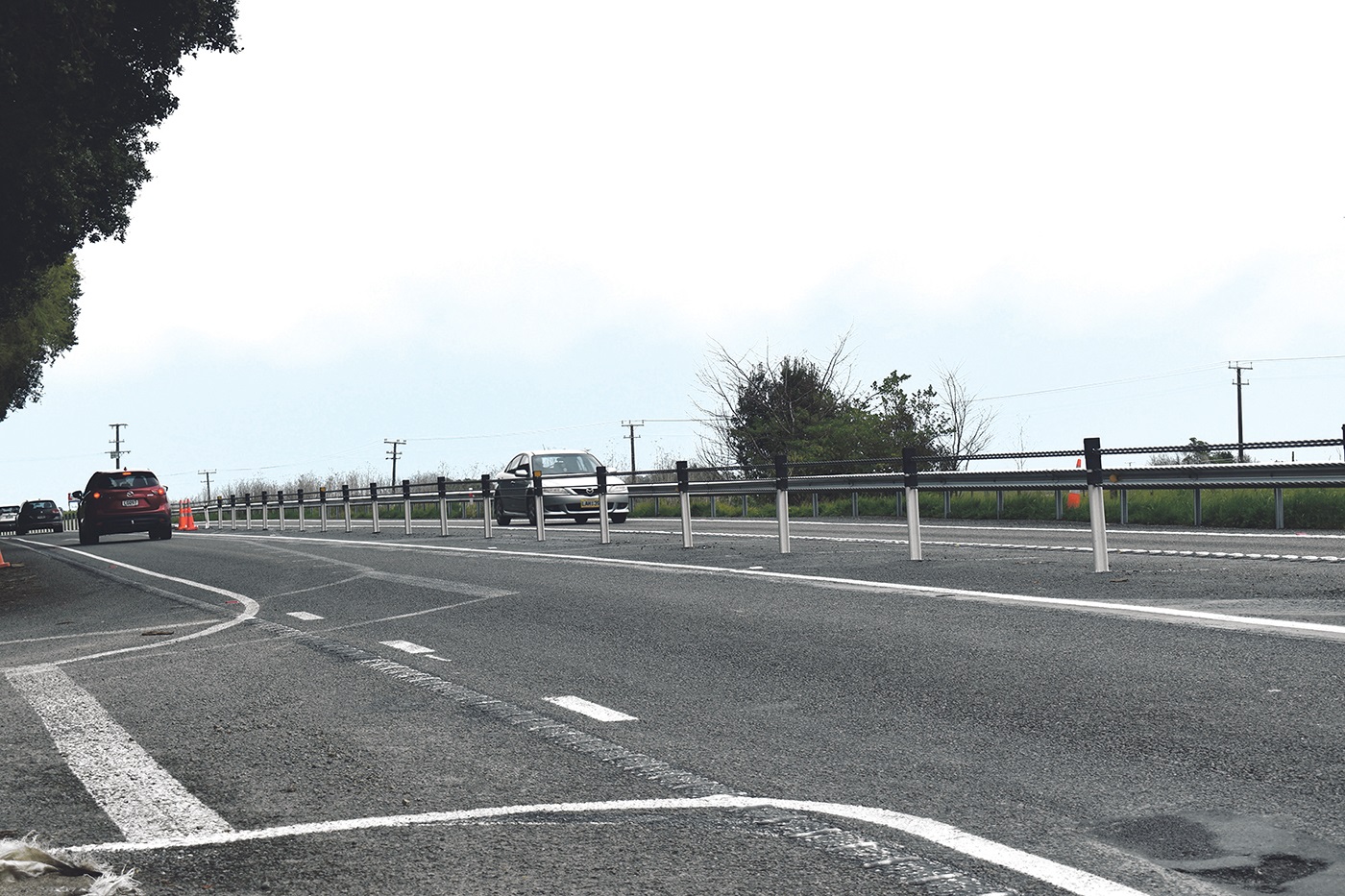 The Levin CIB is investigating an incident in which a local man died and another man subsequently sustained serious injuries on Mill Road, Ōtaki, about 8pm on August 18.
The local man was riding a motorcycle and died after a collision with another vehicle travelling in the opposite direction. The driver of that vehicle was taken to hospital with serious injuries. Soon after, police sought witnesses to the crash.
"It's an active investigation," Phil says. "We're awaiting a report from the SCU [Serious Crash Unit], toxicology results and other reports.
"But in the meantime, we've noticed burn-outs on Mill Road near where the crash happened. It seems a strange way to memorialise someone.
"We'll lay charges if we catch them, but I'm urging people not to do these burn-outs. They're dangerous. Someone has already died – we don't need any more trauma on our roads."
Meantime, Phil says his staff are sometimes criticised when the public see police cars monitoring speeds on the expressway – the argument being that they should be dealing with more serious issues.
"Firstly, the cars are not necessarily those from the Ōtaki station, and secondly, we are still seeing some horrific speeds on the expressway. If we don't have a presence on the expressway, and don't catch those travelling too fast – and sometimes with excess blood-alcohol levels – we will have injuries and death."
He says drivers are often clocked at 130km/h on the expressway, and recently at 180km/h – 80km/h over the speed limit.
At 12.35pm on August 24, a member of the public made a complaint to Ōtaki police about erratic driving. Officers saw the vehicle driving north on the Old Main Highway just south of Ōtaki, but the driver sped away along Riverbank Road.
Fearing for public safety, the officers didn't pursue. However, they were soon alerted by another member of the public who had seen the vehicle enter a property on the old highway just south of the Ōtaki Railway shops.
A 30-year-old male gang member was apprehended at the address after being subdued by pepper spray and Tasers. He was charged with two counts of aggravated injury, escaping custody, dangerous driving and failing to stop.
He was remanded in custody and was due to appear in the Levin District Court on September 13.
Another 26-year-old male who had also been in the car "did a runner" but was later apprehended with the assistance of police dogs. He was charged with being unlawfully in a vehicle and possession of an offensive weapon. He was bailed with a court date pending.
"The incident showed how the public can help us to keep our community safe," Phil says. "When something's not right, we need to know."
OTHER STORIES
... loading ...