News
Otaki Today
The Māoriland Film Festival has "definitely put Ōtaki on the map", says festival director Libby Hakaraia.
The festival ran for five days from June 29 to July 3, attracting film-makers and visitors from throughout New Zealand and the world.
Libby says overseas guests, who have been unable to come back to Māoriland for the past two years, loved the authentic small-town vibe.
"After a two-year hiatus for internationals, they were amazed at the refurbishment of the Māoriland Hub and the growth of the festival," she says. "They love not only how authentic Māoriland is, but also the Ōtaki audiences and people. One of our primary tikanga [practices] is to extend manaaki [hospitality], and they say it's what makes this the best film festival in the world.
"After going to other festivals around the world, they say there's nothing like it. Ōtaki is a place where they are looked after, where they can have real conversations with their audiences. All the film-makers say they'll be back"
The day before the festival opened, ticket sales surpassed all ticket sales for any of the previous eight festivals. Other positive feedback was about the quality of the films. Whina, starring Rena Owen, was a particular hit, selling out within three hours of tickets going on sale. It meant fitting in another screening, which also sold out.
"What was exciting for me was that all the main stars of Whina were here alongside one of the film's producers, Tainui Stephens, who is one of the five of us who started Māoriland," Libby says. "The cast and Tainui were all teared up because they had already been to the big red carpet Auckland screenings and so on, but here they had a small-town New Zealand crowd that just loved it. That reaction really moved them."
Some of the cast had flights booked back home after the screening, but they decided to stay and enjoy the rest of the festival. Even some of the international film-makers rebooked their flights so they could stay on.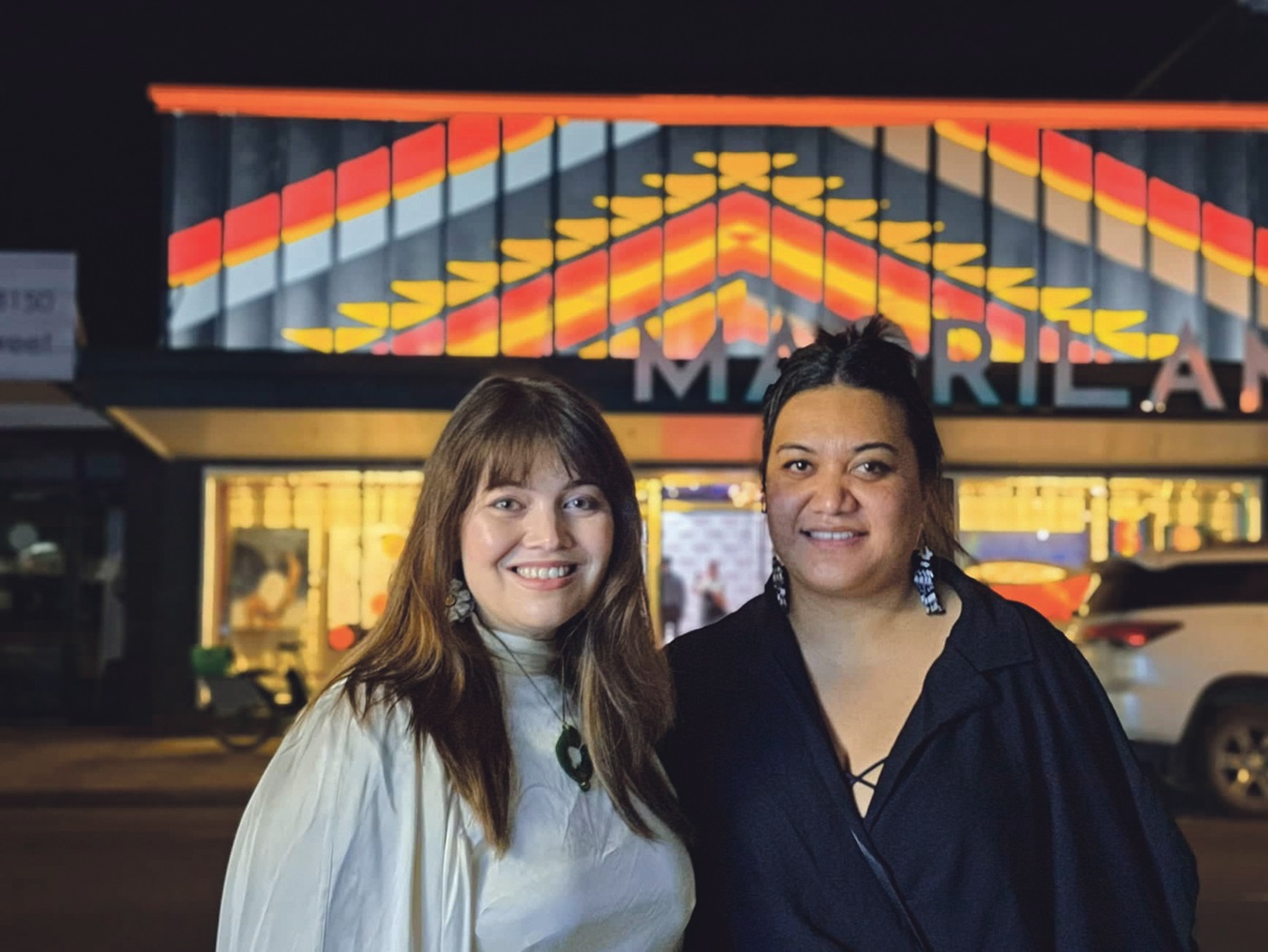 A team of 22 is employed at Māoriland, with the film festival taking up to eight months of planning. Many of them are young people who are making their way into the world of film-making.
"It was one of the highlights for me, to see our rangatahi recognised as film-makers in their own right. It was great to see them talk confidently about their films in front of rapt audiences and with people from not only New Zealand but also around the world."
Starting next month, Māoriland has invitations to take some of its film-makers to Hawaii, Fiji and Canada, where they will work on collaborative projects with local film-makers.
Libby says the high level of film-making coming out of Ōtaki is being recognised internationally,, creating huge opportunities for locals in many ways. And Māoriland's success is allowing the organisation to develop even more opportunities, not only in film-making.
"We're training people in event management, animation, illustration and so on. We're extending everything we're doing."
Next year's Māoriland Film Festival will be massive, she says. But it will still be intimate enough for everyone to feel at home.
"We have a few ideas about how we can keep the warm beating heart of the festival as a place where you can sit down and have a life-changing conversation with an audience member or a film-maker."
She says part of the success of the Ōtaki-based festival is that it's not built around celebrities. Film-makers from all parts of the world love coming to the town simply to hang out and be themselves.
Libby is looking forward to returning the festival to summer, when more events can be held outdoors. Exact dates haven't been set, but it will be in March and it will be the festival's 10th anniversary.