News
Otaki Today
To the gardeners of Ōtaki, Watson's Garden is an institution.
It's where for decades commercial growers sourced their famous Ōtaki tomatoes, and hobbyists now get their vegies, flowers and tools for the home garden.
An institution for most of the years the garden centre has existed has also been Don Watson. He took over the Kirk Street garden business from his parents, Scottish-born William and Taihape-born Isabel Grice, and expanded it to include a large growing complex at Te Horo.
With so many memories of growing up in Ōtaki, having his own family and supplying the gardening community, it was only a matter of time before Don would put his memories on paper. He's done that will a book launched in July called Don Watson: The Nurserman of Ōtaki.
It was a testament to his genial nature that a big crowd attended the launch at the garden centre. Don happily signed books while the big queue elongated as he chatted to everyone – all of whom he knew.
The book is a worthy addition to Ōtaki's historical knowledge.
It has plenty of personal history, much of it tragic with the loss of many loved ones along the way. Don is genuine about his losses, but perhaps the inheritance of Scottish stoicism has kept him still busy – and content – in the gardening he clearly loves.
His stories of growing up provide a fascinating snapshot of life in Ōtaki for a youngster in the 1940s and 1950s.
He hated wearing shoes and socks, hiding them in the hedge on the way to school and gathering them again on his way home "so Mum never knew".
He and his mates got into mischief, but when he stole a book from Hec Wylie's bookshop, his mum found out and he had to take it straight back.
He was not always so lucky that he avoided a hiding from his dad – "six around the legs and six on the hands". They were different times, but readers get the sense that Don would not have had it any other way.
The book is undemandingly easy reading in a style that reflects Don's no-nonsense approach to gardening, and to life.
Don Watson: The Nurseryman of Ōtaki is available at Watson's Garden and at Book & Co, Ōtaki.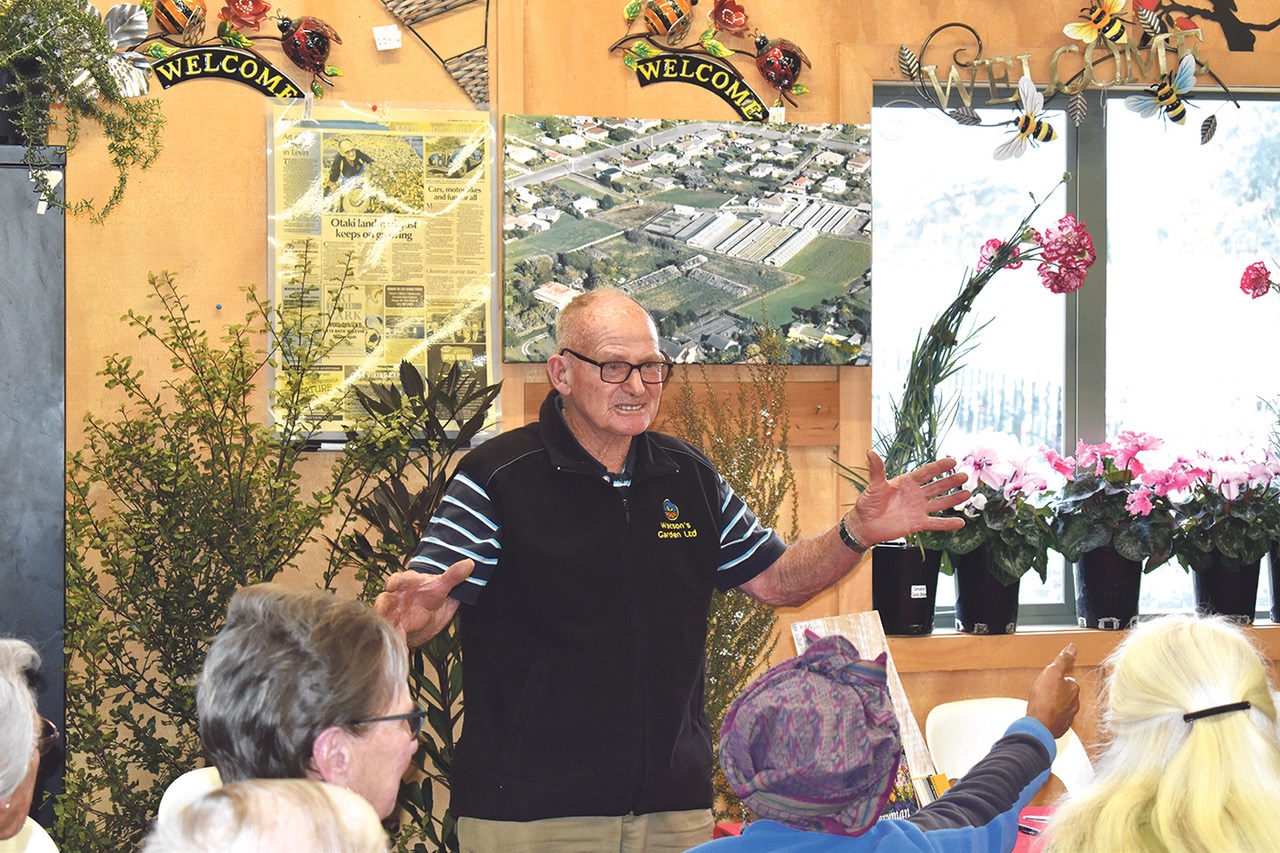 OTHER STORIES
... loading ...