News
Otaki Today
Bryan Sutton, recently back from an assignment in Canada, says that country's fires have been "horrific".
Bryan is the Te Horo Rural Fire chief, and was one of many international firefighters called on to help the Canadians battle huge fires in Alberta. He was there from June 6 to July 14.
However, unlike his overseas deployment in late 2019, when he and fellow Te Horo firefighter Steve Borrell were battling blazes in the New South Wales and Queensland bush respectively, this trip had him working on fire breaks to contain the fires. Along with 20 other Kiwis, he was based at a temporary camp housing more than 300 people, well away from a group of four fires near High Prairie and Slave Lakes.
"The vastness of these fires was just mind-blowing," Bryan says. "The best you could do was to stop them spreading."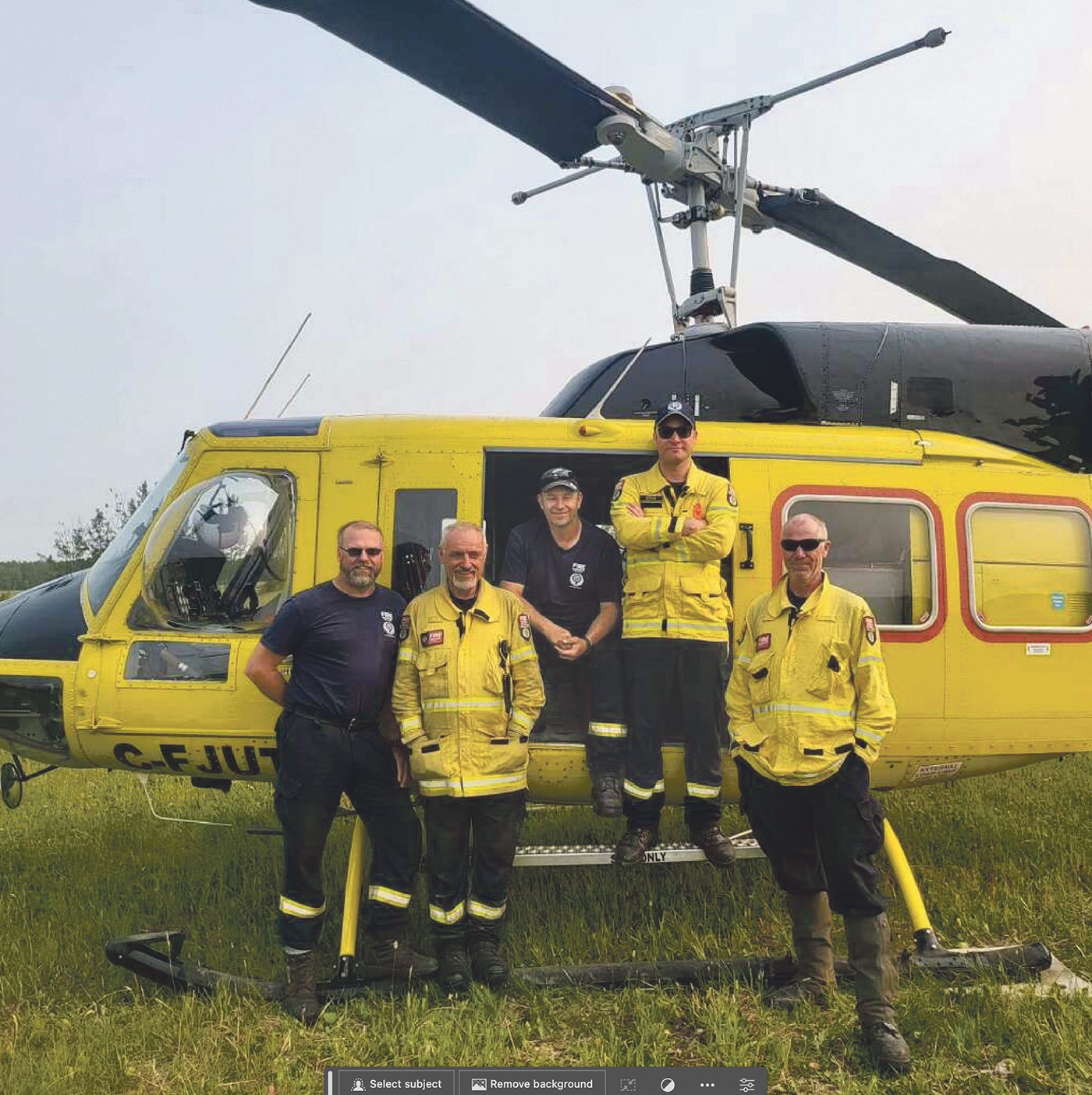 Fires were contained by helicopters and air tankers, then ground crews were dropped in to deal with "hot spots".
He and fellow firefighters were picked up from the camp by helicopter and flown to fire edges identified as between "black and green zones" – charred forest and still-green forest.
There they identified the hot spots and marked them for following bulldozers to deal with. Water-carrying helicopters also helped dampen the areas down.
The blazes, which began in March and spread across vast regions of Canada, escalated in June. It burned the most area in Canada's recorded history and resulted in the worst fire season ever in North America.
There were more than 6000 fires, which burned nearly 170,000 square kilometres, about 5 percent of Canada's forest area. Six people died.
As of September 8, there were still 929 active wildfires, with 563 of those deemed out of control. Smoke from the wildfires has caused air quality alerts throughout Canada and the United States, and drifted across the Atlantic Ocean to Europe.
OTHER STORIES
... loading ...