News
Otaki Today
Road users crossing the Ōtaki River bridge are being frustrated at delays caused by investigations work leading to installation of a clip-on shared path.
The work began earlier this month to scan the bridge piers, which will create a map of their internal structure. That will determine where the clip-on should go. Once installed, it will give pedestrians and cyclists a safer crossing of the bridge.
Some motorists have told Ōtaki Today it's a poor time to do the work, which has necessitated stop-go traffic management on weekdays between 9am and 3pm.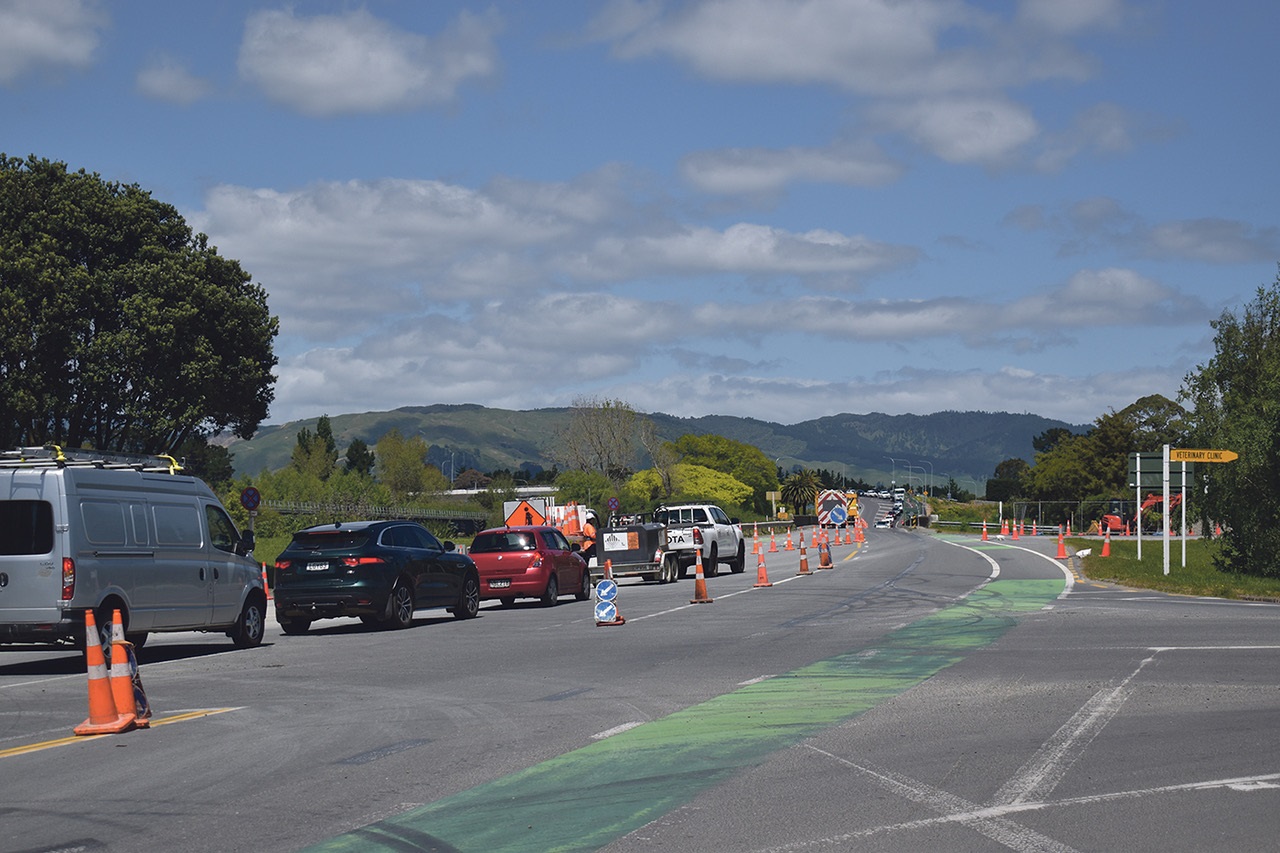 Waka Kotahi was originally going to do the investigative work in July, with the clip-on installation in September that would have likely gone through the Christmas-New Year period. A backlash from the community board, Elevate Ōtaki and other organisations produced a rethink.
The current work depends on weather, but the scanning should be completed by the first week of December.
The clip-on will then be installed in the new year. That work is expected to mean 24-hour stop-start, seven days a week. It will take four to six months to complete.
Meanwhile, work is progressing on the shared pathway just north of the bridge. It involves earth works, tree trimming, and the installation of the footpath (see above).
The shifted lanes to allow room for work crews are temporary. The work also depends on weather but it should be finished before Christmas.
OTHER STORIES
... loading ...