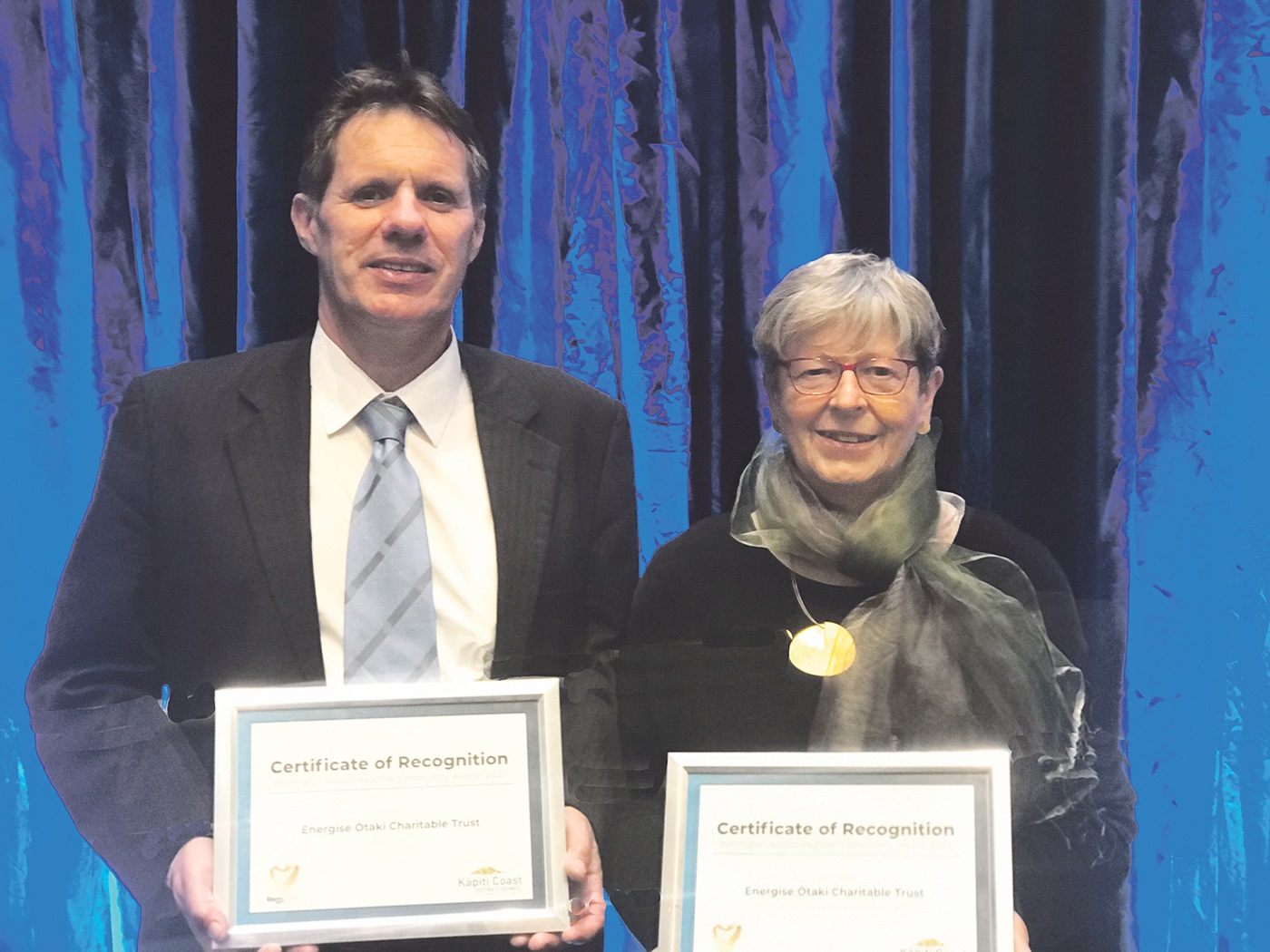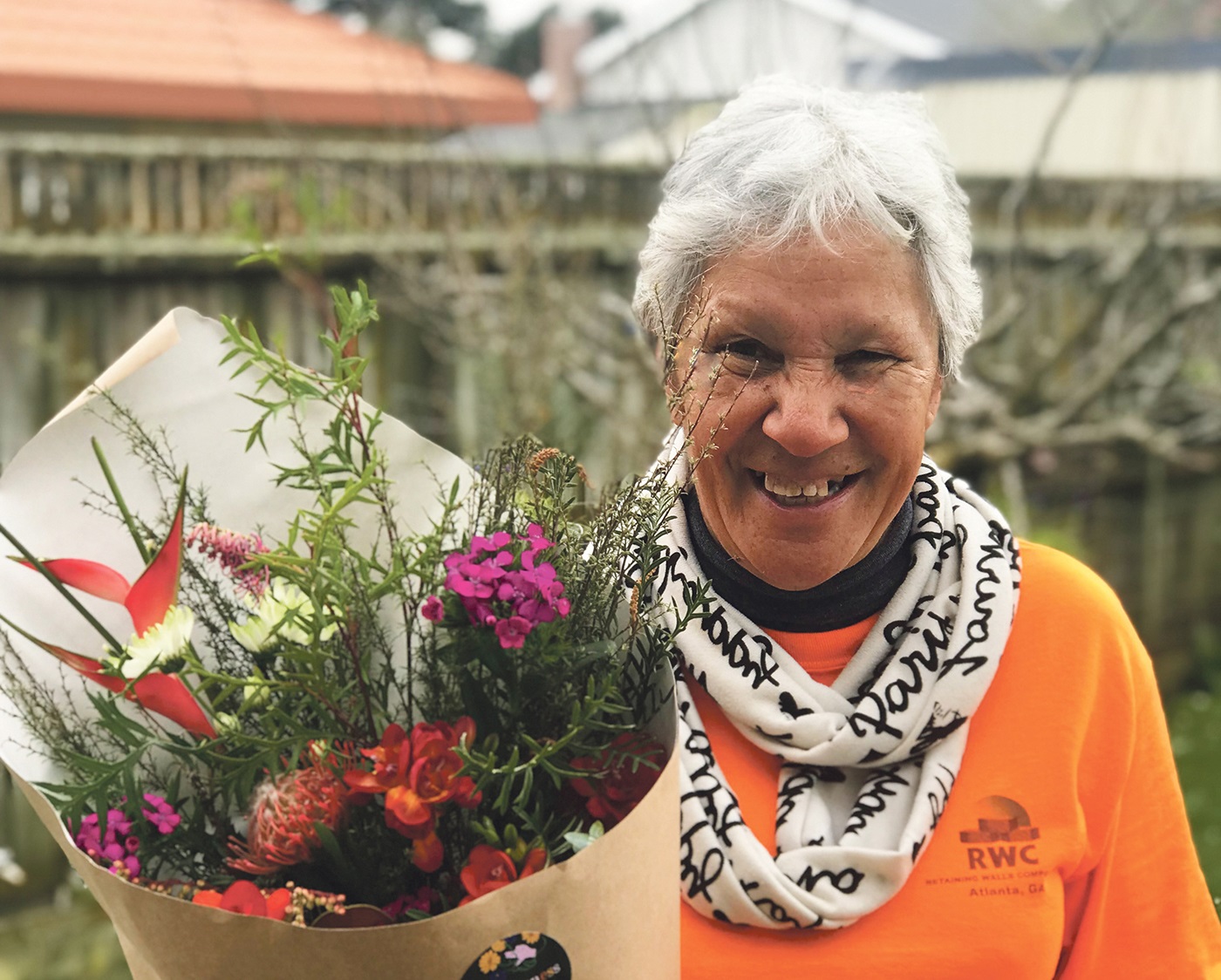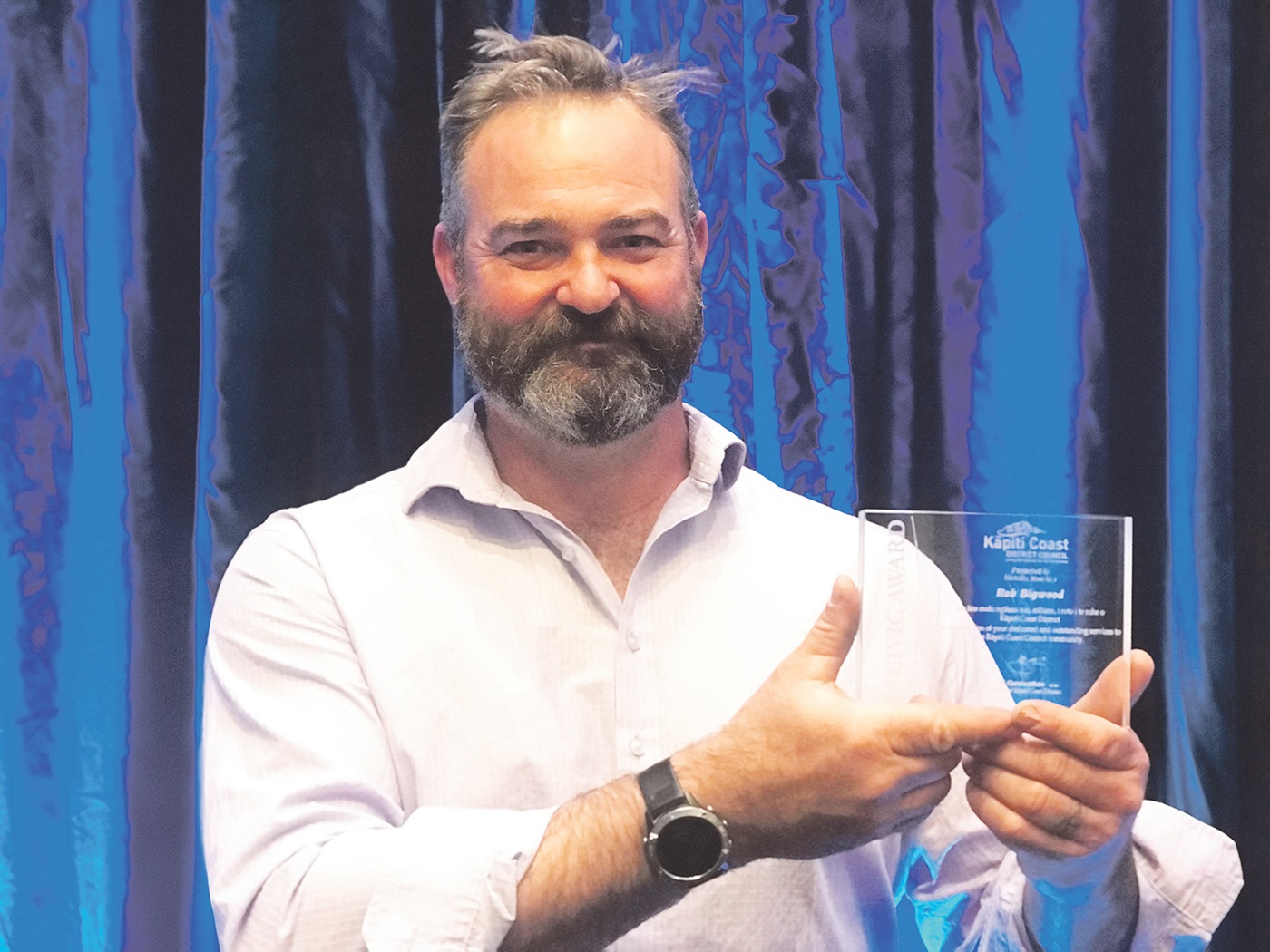 WINNERS: From left, Energise Ōtaki chair Leigh Ramsay and trustee Hannelore Wagner, civic award winner Pahi Lemmon and civic award winner Rob Bigwood.
Photos Ōtaki Today
News
Otaki Today
There weren't many nominations from Ōtaki for this year's Kāpiti community awards, but the town still managed to scoop the top award and pick up two of the four civic awards.
After winning the heritage and environment category in the Wellington Airport Community Awards for Kāpiti on August 31, Energise Ōtaki went on to win the supreme award. Pahi Lemmon and Rob Bigwood were presented with civic awards for their community work.
Energise Ōtaki has nine core projects running and more on the way. The projects work towards "bright futures" in Ōtaki and beyond, by working to end energy poverty, reduce waste and climate emissions, and boost renewable energy systems.
They include subsidised home heating support (Warm Up Ōtaki and Ōtaki Curtain Bank), working with local hapū and health organisations to identify needs. Energise also gives away revamped donated bikes (Ōtaki Bike Space), and helps to reduce waste while building fix-it skills (Ōtaki Repair Café).
Many projects rely on and are run by local volunteers.
The organisation is now launching its second annual Whakahiko Ōtaki-Energise Ōtaki Fund, which operates with revenue generated from Rau Kūmara, New Zealand's first community-owned solar farm. About $20,000 will be awarded to local projects with an energy focus.
Projects receiving funds in 2021 included clean energy-powered inventions, ngahere kai/ food forest development, and stream restoration.
Energise Ōtaki is also in the early stages of "carbon capture" tree planting and environmental data sharing projects.
Pahi Lemmon received a civic award for her unassuming work in the community. Her quiet contribution clearly resonated with the judging panel, who could easily have chosen a recipient with more "recognised" voluntary work and a higher profile.
However, Pahi's lifelong commitment to helping everyone she can – whether gathering and delivering pipi for kaumātua or delivering soups to people who struggle to get out – resulted in the justified honour. She was a reluctant winner.
"I think there are a lot more people who do more than me who should be nominated, but thank you anyway," she said.
Rob Bigwood received his civic award for decades of service to the community as a volunteer with Land Search and Rescue, and with the Ōtaki Surf Life Saving Club and Surf NZ.
Rob has been a surf lifesaving instructor and trainer, but perhaps best known among colleagues as a mentor. He's helped many young lifeguards over the years, inspiring young people to give their time and expertise to the Ōtaki community, while helping them to be the best they can be.
Rob gives up substantial amounts of work and family time to help find people who are lost, particularly in the notorious Tararua Range.