The number of people living in Ōtaki could be up by at least 3000 within 10 years – and at least double within 30 years – as housing stock increases.
The huge growth is spurred by a $29.2 million government investment in infrastructure announced at the Ōtaki-Māori Racing Club on July 21.
The funding will be delivered over the next 10 years through Kāinga Ora's Infrastructure Acceleration Fund. It will provide water and roading infrastructure to cope with the influx of people into Ōtaki, as well as improve facilities for existing residents. New reservoirs for water storage, for example, will be required.
The funds will enable about 1000 new homes to be built in Ōtaki, resulting in up to 3000 new residents. The 2018 Census showed 9180 residents in Ōtaki, including the Te Horo catchment.
Five hundred houses are expected to go into a new development at the Ōtaki-Māori Racing Club (OMRC) in a partnership between the club and developer The Wellington Company.
The development is aimed at providing a range of affordable houses, from standard 2-3 bedroom houses, to mixed tenure living. Some of the racing facilities will be transformed into amenities for residents within a new racing village.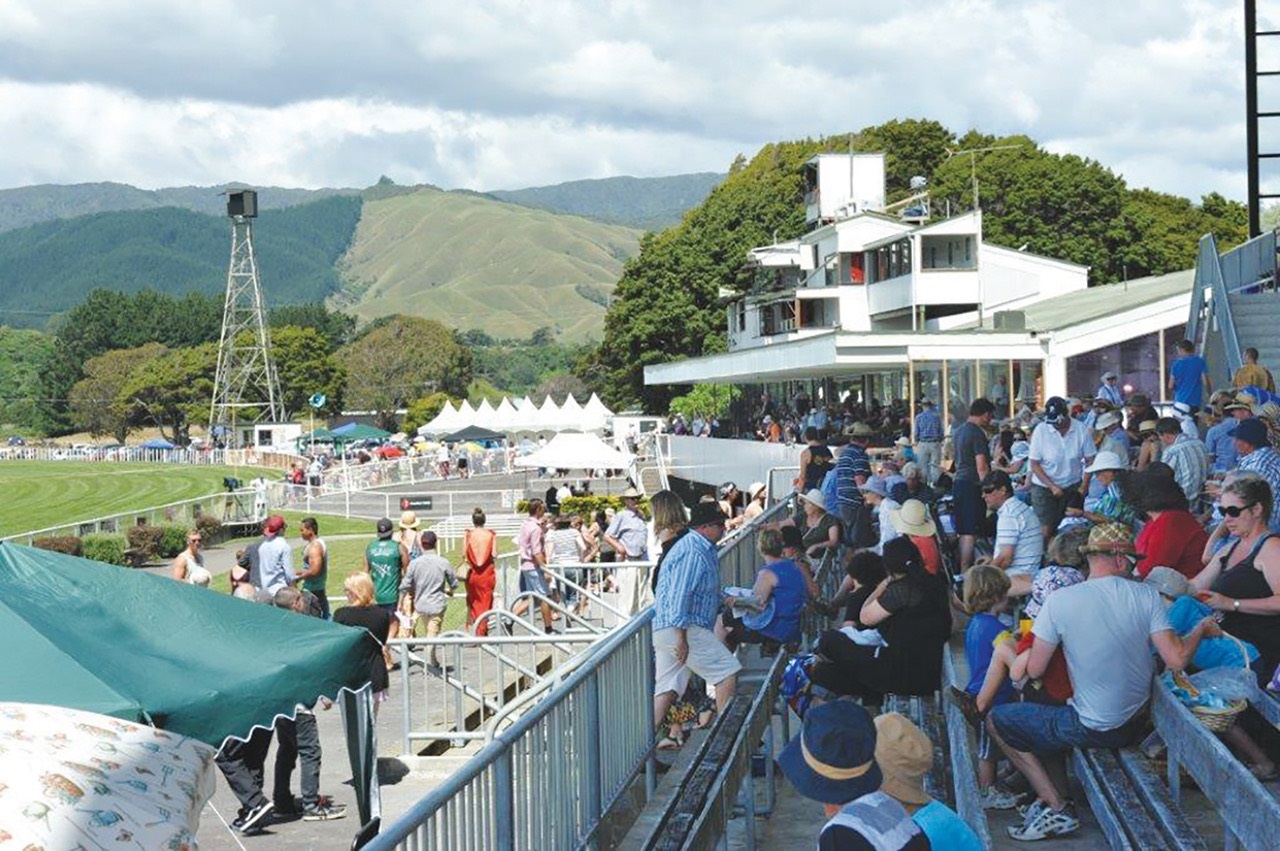 Club president Tom Jamison says the club began exploring options for land excess to racing need in 2018.
"The funds required to deliver a development of scale was outside our expertise or capacity, and we approached Ian Cassels of The Wellington Company, he says.
"Their focus on community enhancement and environmental longevity was important, as was the alignment with the club's longer-term
vision of being sustainable and delivering a great community outcome."
Tom says the development will help ensure financial security for racing operations.
The Wellington Company's Caitlin Taylor says it's an ambitious project, and more than just about homes.
"It's about delivering generational change, connecting communities through a much-loved asset, and cherishing some very important heritage," she says. "It's also about ensuring the long-term sustainability of OMRC and introducing a new racing village for all of Ōtaki to enjoy."
Kāpiti councillor Rob McCann, who held the housing portfolio, says the housing crisis has forced many local families to choose whether they would pay for necessities or the rent.
"And those families that give up are forced to move further north where rents are lower," he told Ōtaki Today. "Those are terrible outcomes that need to change."
He says the funding will help build the infrastructure that housing developments need, and by doing that help to fast-track building houses.
"To those readers who are worried about change, there are some real advantages that good growth brings, such as better services, better public transport, and more jobs. At a certain point, increased residents mean that services that are not currently provided suddenly become viable. Whether that's rangatahi being able to sit their driver's licences locally, or better facilities for sport, they all become more viable as the population increases.
"That we get to decide and plan for that growth ensures that it is good growth, and our Growing Well Strategy sets out the plan for the whole region, including Ōtāki. The town will grow whether council takes any action or not, but it would then experience severe growing pains, which is why it is so important to plan well."
He said the racecourse development would not only provide real affordable housing, but also a range of jobs.
"Quite simply this is very exciting."
Asher Wilson-Goldman, a candidate for Greater Wellington Regional Council, says that while the funding is welcome, transport infrastructure needs to keep up.
"More housing means more people, and we need to ensure our transport networks are fit for purpose in a growing Ōtaki," he says. "Pressure on central government to fund new trains between Palmerston North – multiple trips a day – must continue, but trains alone are not enough."
He says he will push for new bus services to reach the growing parts of Ōtaki, as well as introducing on-demand public transport. That would improve connections to the Capital, and for people wanting to get around Ōtaki and Te Horo.