News
Otaki Today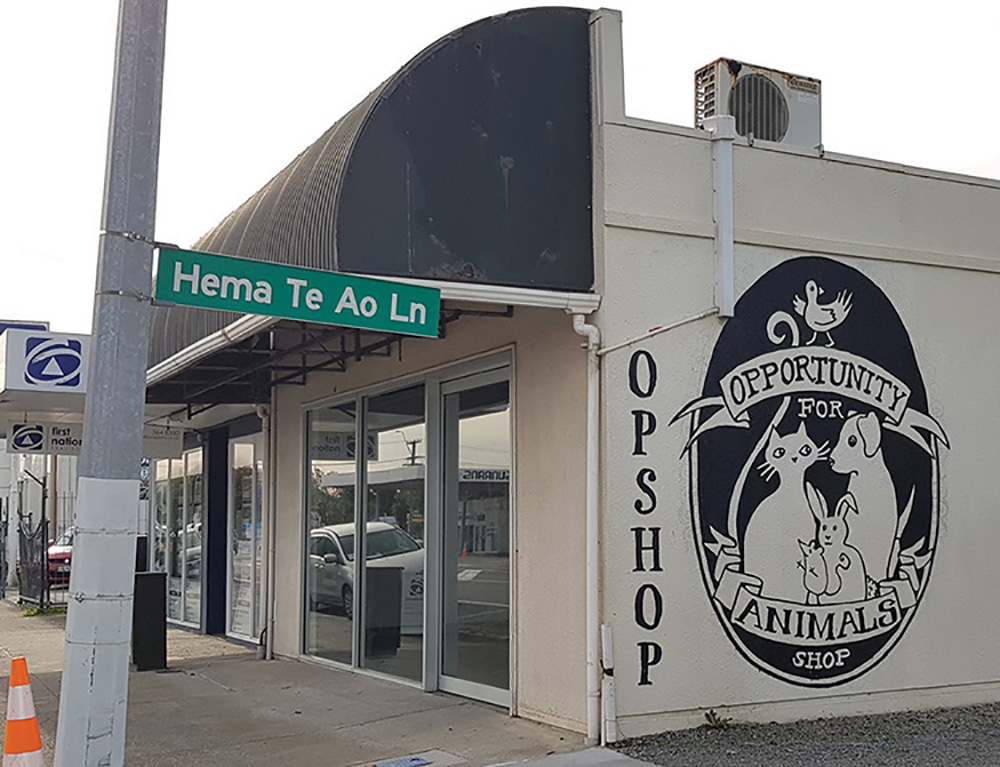 A loved local charity shop has fallen victim to the times, closing its clothing and second-hand store on the highway, near the BP garage.
The Opportunity for Animals shop had been operating for six years, selling a variety of second-hand and donated goods. The shop helped fund the Black Sheep Animal Sanctuary established at Ōtaki Gorge in November 2009.
"We were struggling to find volunteers and the workload was high," Coces Verkehrsschild says. "After rent of the shop, we were just not making enough profit for the high workload."
The animal sanctuary has monthly costs between $4000 and $5000. The 10 hectares (26 acres) provide a refuge for abused, neglected and mistreated animals, and especially former farm animals from throughout the region.
"On top of our regular running costs, we often have big vet operations," Coces says. "This can vary depending on the season. We rescue and rehabilitate abused animals, including ex-dairy cows, factory farm pigs, and battery chickens.
"Where possible, we rehome to loving forever homes. For the many animals that cannot be rehomed, we offer a safe space where they can live out the rest of their lives in peace and security, in the company of others of their kind."
The sanctuary still operates op shops in Newtown and Miramar, Wellington.
• If you would like to support the sanctuary, see theblacksheep.org.nz