News
Otaki Today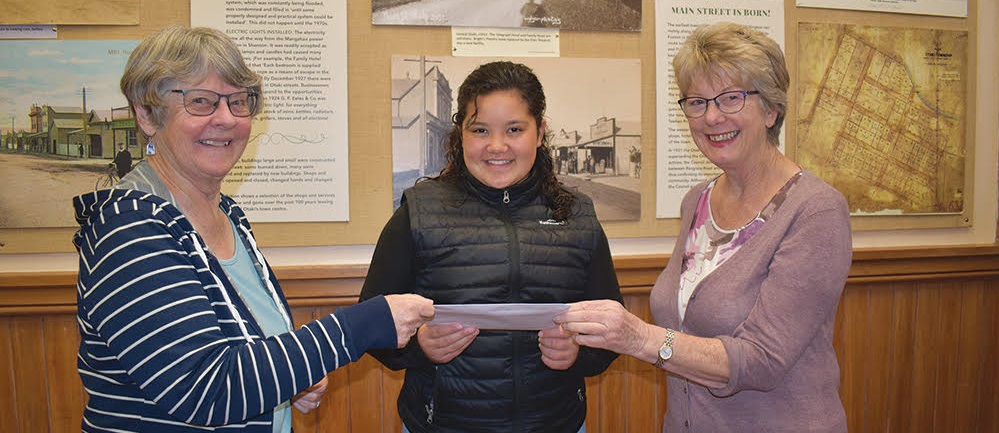 Ōtaki School pupil Kesha-Rae Falanoe has shown she might just be a bit sharper than the town's secondary school students after winning a museum competition.
Kesha-Rae, 11, won vouchers worth $65 to spend in Main Street shops after successfully answering a series of questions about the Ōtaki Museum's exhibition, "As Time Goes By: The changing face of Main Street". She was one of nine who answered all the questions correctly out of a total of 25 primary school pupils who entered.
No secondary school students were able to answer correctly in another set of questions designed for their age group.
Chris Papps, chair of the Ōtaki Community Board chair Chris Papps drew Kesha-Rae's name from the nine correct entries. All nine primary school students receive a free guided tour of the old Ōtaki Children's Health Camp, including the historic rotunda building.
The museum will run the competition again during summer, with the same opportunity to go in a draw for a $65 voucher.
WINNER: Keisha-Rae Falanoe receives her prize from museum board chair Judith Millar, left, and exhibition curator Di Buchan.