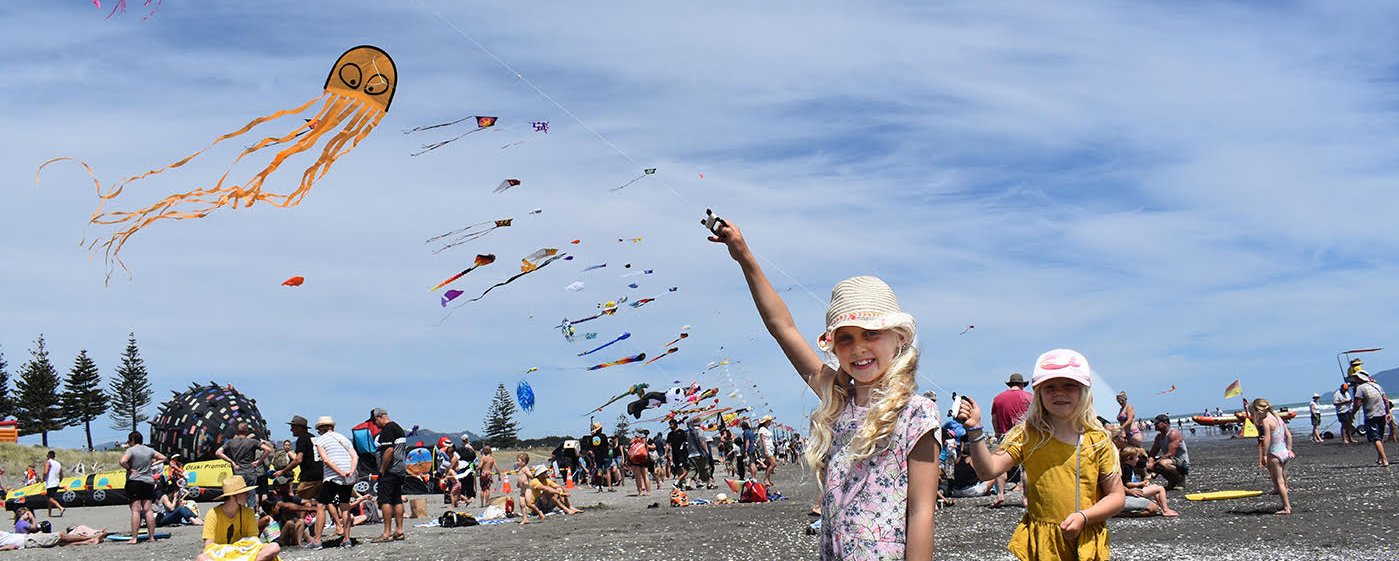 Huge kite festival excites crowds
The kites got the huge crowds excited at the Ōtaki Kite Festival on the weekend of February 6-7. Thousands of locals and visitors flocked to the beach to see the kites on the picture-perfect weekend.
Organisers say the number of people attending was more than they had ever seen in the nine years the festival has been running. Estimates were about 22,000 for the weekend. That was confirmed by the traffic jams in Main Street, and ice cream stalls running out before closing. The beach was packed from the kite cordons to the surf, with many families taking advantage of the summer weather to take a swim.