The National Party's wish one year out from the last election was that Andrew Little would stay on as leader of the Labour Party, such was the gap between the two parties six months before the election.
So, looking at all the claims being made by Labour about its position in polls today, why would its social media activists clamour in their thousands to knock Simon Bridges?
After all, National seems currently embroiled in a Game of Thrones of its own. According to supporters of one faction or the other, various tickets are being promoted among National MPs. They range from Mark Mitchell supported by Paula Bennett on the one hand, and Todd Muller supported by Nikki Kay on the other.
The answer appears to lie in fears that any criticisms of Jacinda Ardern's handling of the Covid-19 situations might dent her aura as the right leader for the time, with implications for election results when the economics of how the recovery proceeds become the centre of political debate.
Factors include the anger of thousands in small businesses at losses they have incurred and fears they will not be able to resurrect their companies. The Australian response to Covid that was easier on small business is often cited. There is also a lingering impression that National is better suited to handle economic reconstruction, perhaps a legacy of the Bill English days.
Future polls might not tap the level of this anger, often expressed with a strong degree of pungent comment. It adds to political intrigue as the country moves toward election day. Are the Mitchell and Muller support teams aiming than to do no more than block a move by South Auckland MP Judith Collins for the leadership? Public utterances disclosing a purported interest in leadership have been used before to stymie an unwanted bid.
But as the Game of Thrones within National proceeds, Collins sits well positioned as a potential usurper. She has a biographical book scheduled for publication, appears to have had a personal "makeover", has carefully attuned her comments in recent months to reflect a focus on her position as housing spokesperson and she's refrained from comment that might be readily identified as indicative of an approaching challenge. That she also rates in opinion polls is a factor the other potential challengers do not have.
Bridges, in a period of delicate political positioning – to be too critical of the PM's stance would open him to believable accusations of unpatriotic undermining of the PM, but an absence of a differing perspective spark criticism from those hurt by the measures taken – has not been able to shake off negative comments on his presentation skills. Television is a hard master; do it right and accolades flow, do it wrong and criticism is intense.
He loses little among his colleagues for his appreciation of issues. But they periodically wring their hands on his presentation of responses. Loyalty to the throne comes with the caveat that the holder will perform to the expectations that lie with the office. Doubts that they are being met lead to the power game now under way.
National has learnt from previous Labour Party problems with public perceptions. Don't change your leader too often during a parliamentary term. The time for change has about a month to run, just in time for the intense public debate over economic policies of the two parties. Presentation skills will be at a premium.
It is now or never, or at least until post-September, for National. This Game of Thrones has a limited life span.
Bruce Kohn is a former economics and business editor, political and foreign correspondent who recently retired as chief executive of the NZ Building Industry Federation.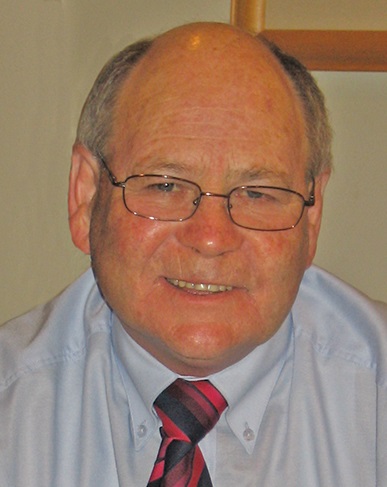 Bruce has been an economics and business editor, political and foreign correspondent in Washington, London and Hong Kong. He recently retired as CEO of the Building Industry Federation.
OTHER POSTS


... loading ...