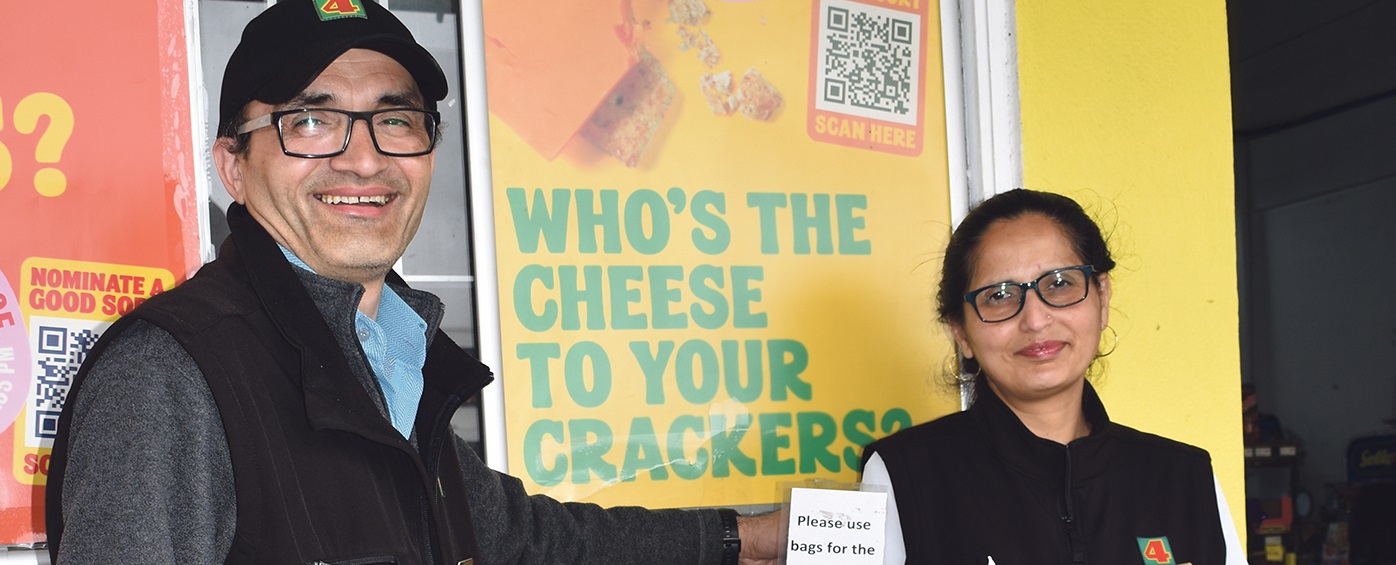 News
Otaki Today
Jashwanti and Kalpesh Modi are moving on after 25 years running Ōtaki 4 Square.
The couple moved to Ōtaki in 1996, rarely taking a holiday or closing the store that has operated from 7.30am to 8pm seven days a week. They do recall a break of a couple of months several years ago when they returned to India, but even Christmas Day and New Year's Day have had them in the shop at least half a day.
"We've always tried to be open for our customers," Kalpesh says.
The couple have got to know their customers well over the years, most by name. Many will have never known an Ōtaki 4 Square without Kalpesh and Jashwanti.
"We have really appreciated this community," Jashwanti says. "It's been a blessing being here and well wishes from the community have helped make us successful. It's a privilege when they call us whānau.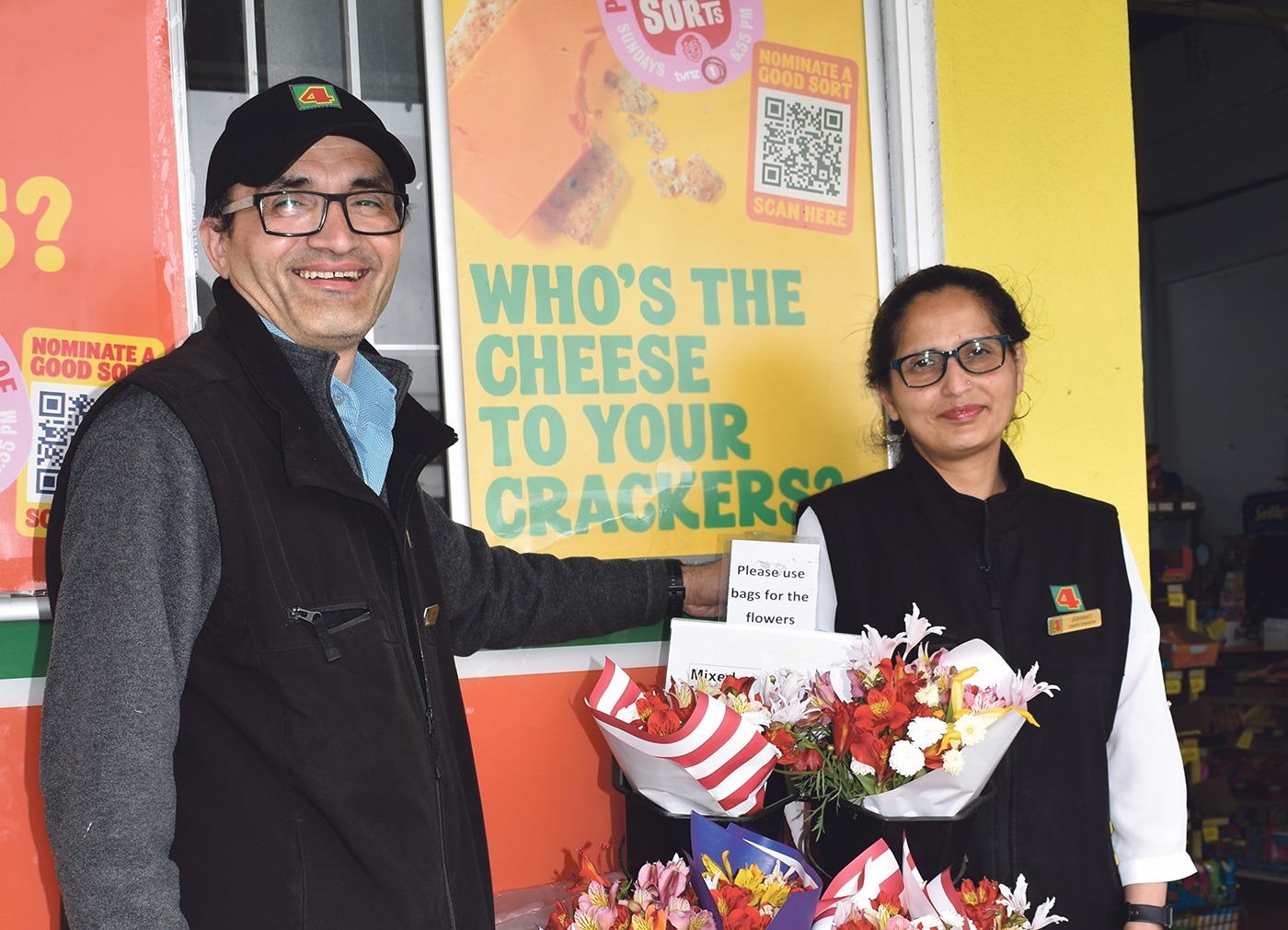 "We have to say thank you to our Ōtaki customers and all around New Zealand for supporting us."
The couple come from the same region of Bujarat in India. They had both been studying there. Jashwanti had completed her second year of a commerce degree; Kalpesh had a masters degree in philosophy and was studying for his PhD.
Their academic prowess has clearly rubbed off on their two children. Krunal was head boy and dux at Ōtaki College and is studying to be a doctor. Krisha is head girl at the college this year and intending to study health sciences next year.
Given that the Modis have had the longest continuous ownership of any retail store in Main Street, they've seen many changes. They arrived when the Dowsett's clothing store was still next door (Ballentyne's now) and Jeff Fenwick ran Super Liquor (now Big Barrel) on the other side.
They've never felt threatened like many store owners in the big cities. There have been no robberies or violence, and only once did they have a late-night break-in. They have always felt like the community has had their back, and they support the community.
Their biggest challenge in 25 years has been the effects of Covid-19. Remaining open throughout all the lockdowns, they were rushed off their feet.
"We probably worked three times harder," Kalpesh says. "Everybody wanted something. We could have sold a lot more, but with things like flour, we'd sell it and then have to wait for the next delivery.
"In the end we were so busy we had to open later and close earlier. We were getting home worn out. We just couldn't keep doing it."
The decision to sell the business came unexpectedly after receiving an enquiry from Mahesh Goswami in Auckland. Within a couple of hours Kalpesh had a positive response for Mahesh.
"He said he was really interested in buying a 4 Square store. We talked on the Monday and he was here having a look around on the Wednesday. He was certainly keen."
That was in April. After many more discussions and visits from Mahesh, the deal was signed for an unconditional takeover – Covid-19 restrictions or not – on October 18.
However, it's not meant Kalpesh and Jashwanti have walked out of the store entirely. They've stayed on in the meantime not only to show Mahesh the intricacies of the Ōtaki store, but also because Mahesh (at the time of writing) was still trying to find a rental property in the tight Ōtaki property market.
So what does the future hold after they finally do relinquish their long ties to the store?
They don't seem to have any firm plans, but retirement for a couple in the 45-50 age bracket is clearly not on the immediate agenda.
"We might both find work. We'll see," Kalpesh says.
"In the meantime, we're looking forward to relaxing a bit more, going to the beach, having a few barbecues with friends and family."
They're the sorts of things this couple could never have done before.