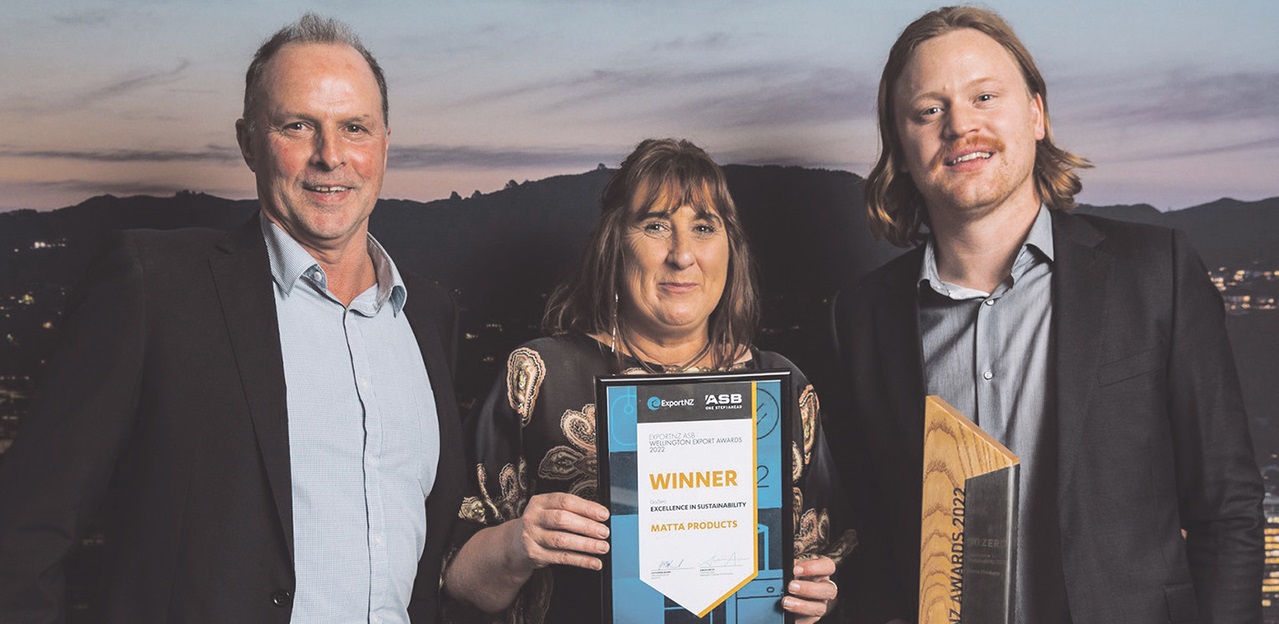 News
Otaki Today
Ōtaki's Matta Products won the Excellence in Sustainability category at the ExportNZ ASB Wellington Export Awards, held at Te Papa on August 4.
The recycling company's managing director, Brent Harris, says recycling PVC and rubber so it doesn't go to landfills is very much part of Matta's DNA.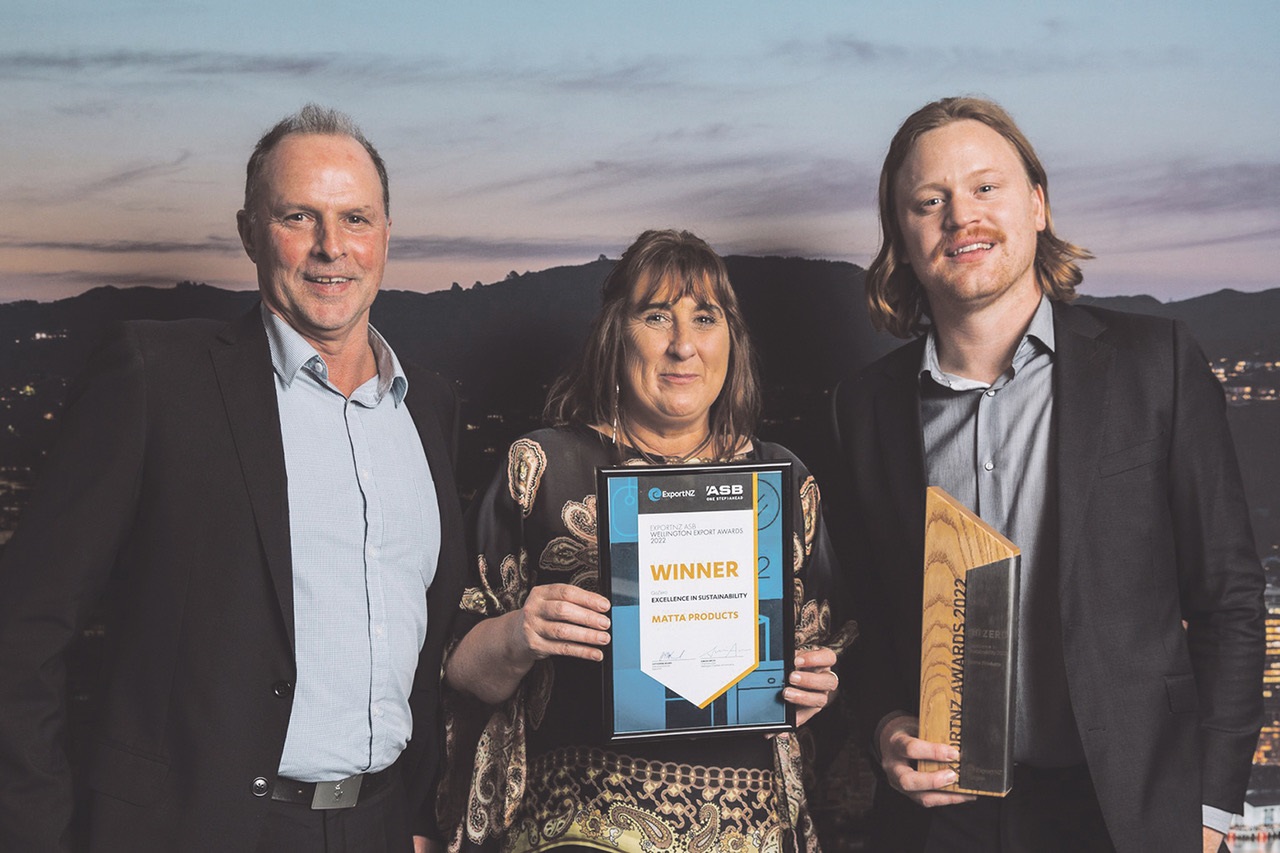 "Matta has a really strong recycling and sustainability claim because it's embeded into our business model," Brent says. "We wear our recycling claims with pride and responsibility.
"It's something we talk about with our customers and something we encourage our customers to do."
He says a lot of things need to be right to make a good recycling business, but a customer is not always going to buy a product just because it's recycled.
"It needs to be a product that provides a solution. And it needs to be high quality, a safe and compliant product.
"As a business we've been able to take a methodology that's earthed in recycling but that's able to make a really fantastic product as well."
He says sustainability is at the core of how Matta does business, whether in New Zealand or overseas.
"It was an absolute pleasure to be acknowledged among the finalists and all the other businesses who were at the awards."
Matta has local offices and a plant on Riverbank Road, and has been operating in Ōtaki since