News
Otaki Today
Covid-19 misinformation and fear is creating distrust among young Māori, says Te Puna Oranga o Ōtaki chair and Ōtaki Medical Centre chief executive Kiwa Raureti.
Young Māori are a key target for the wider vaccination team as it aims for high levels of vaccination, particularly among its Māori community. With most elderly people having been vaccinated early, and a good uptake from older adults, the challenge is now to get through to the 15-30 year-olds.
Te Puna Oranga o Ōtaki is contracted by the MidCentral DHB to manage vaccinations for Māori locally, including post-vaccination follow-up. A big part of the role is to identify people who aren't coming forward to get vaccinated and support them.
"We have organised some Zoom sessions online with rangatahi to combat the many myths around Covid-19 and vaccination," Kiwa says. "And our navigators, Kurupae Rikihana and TeKotuu Kaike are currently working with our rangatahi and our recently employed Covid-19 vaccination team to come up with a variety of key messages that speak to the rangatahi in their own language."
He says some people have been adamantly opposed to being vaccinated, but then through kōrero and wānanga have changed their minds, saying they are doing it for their vulnerable community, kaumatua, whānau and as an intergenerational responsibility.
Te Puna Oranga o Ōtaki project manager Moko Morris says the recent suggestion by ACT leader David Seymour that Māori were receiving preferential treatment with a special access code was also unhelpful.
"We all know that Māori are more vulnerable," she says. "This is a direct result of inadequate social policies, failed interventions and systematic inequalities across generations of our people.
"The use of access codes is to ensure and prioritise Māori to be able to receive their vaccine at a clinic, especially if it is partnership with an iwi engagement team from the DHB. It means we can get people booked in early in the day, then open the clinics up to drive-ins in the afternoon. There's nothing elitist about it.
"Ōtaki hāpori is renowned for the manaakitanga it extends to people from all walks of life and cultures. These comments by the ACT leader have led to people being unkind to one another and have set up Māori as targets within their own communities. Within a re reo Māori speaking, kohanga, kura kaupapa-driven town like Ōtaki, that is not helpful."
Te Puna Oranga o Ōtaki vaccine naviagators work through their networks to sign up as many Māori as possible on the bookmyvaccine.nz website.
They ensure people get to local vaccination clinics that have been organised by the DHB and the Ōtaki Medical Centre. They haven't turned anyone away, booking whoever asks.
Hundreds of vaccinations have been administered at Ngā Purapura, and during the recent lockdown, at Ōtaki Yard and the Ōtaki-Māori Racing Club.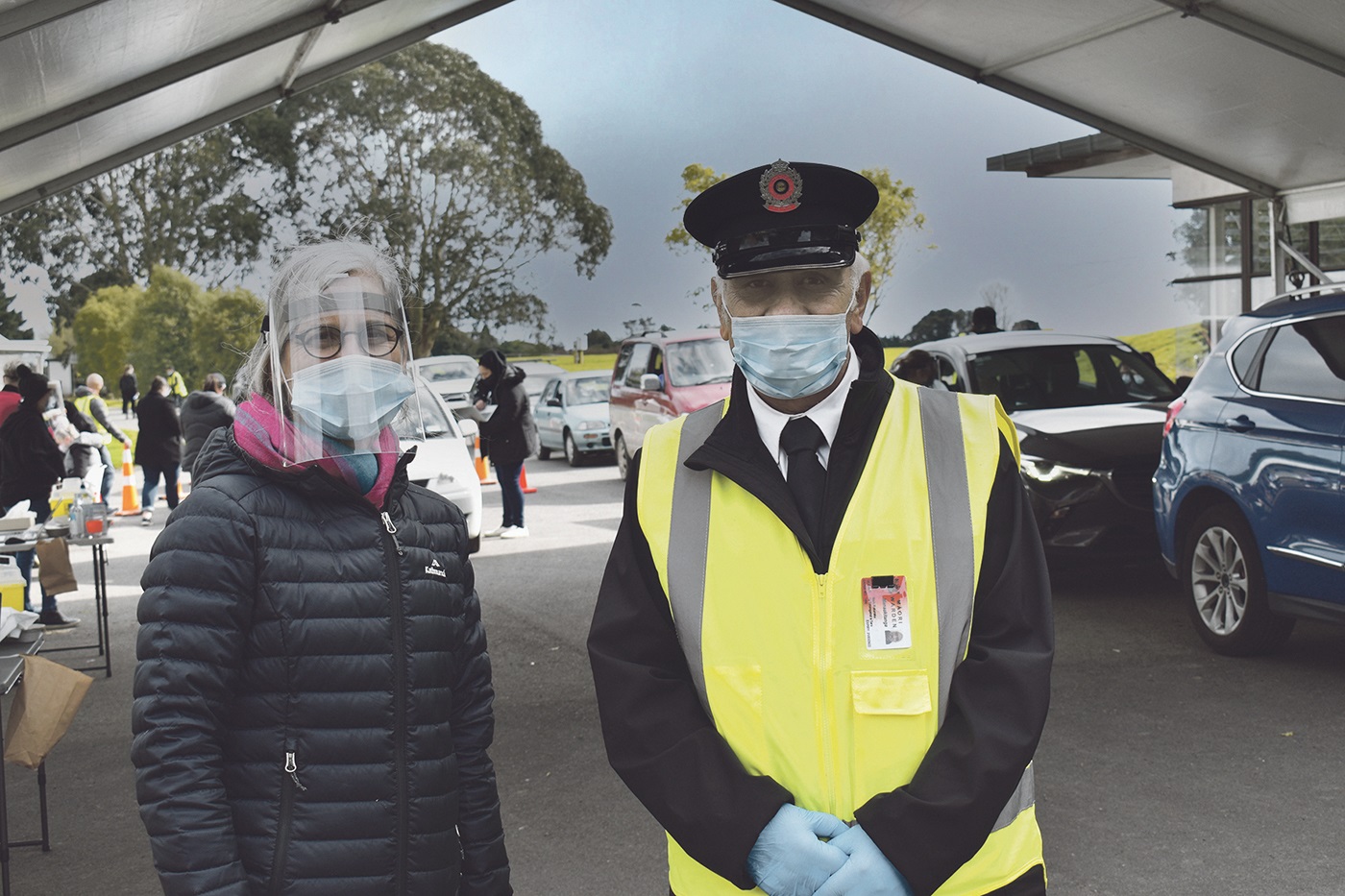 While the focus of assistance provided by Te Puna Oranga o Ōtaki has been for Māori, there are naturally other people they've been able to assist.
Kiwa acknowledges the effort of the local doctors, nurses and administrators, as well as those who have come from Palmerston North and further, and worked long hours, including at weekends.
"And you've got to give it to the Māori wardens, who come from as far away as Wellington. They handle all the logistics, setting up the marquees, managing the car parks and the drive-through, all with a smile."
n For support contact: vaccines@tepunaoranga-otaki.nz or text 021 08947470